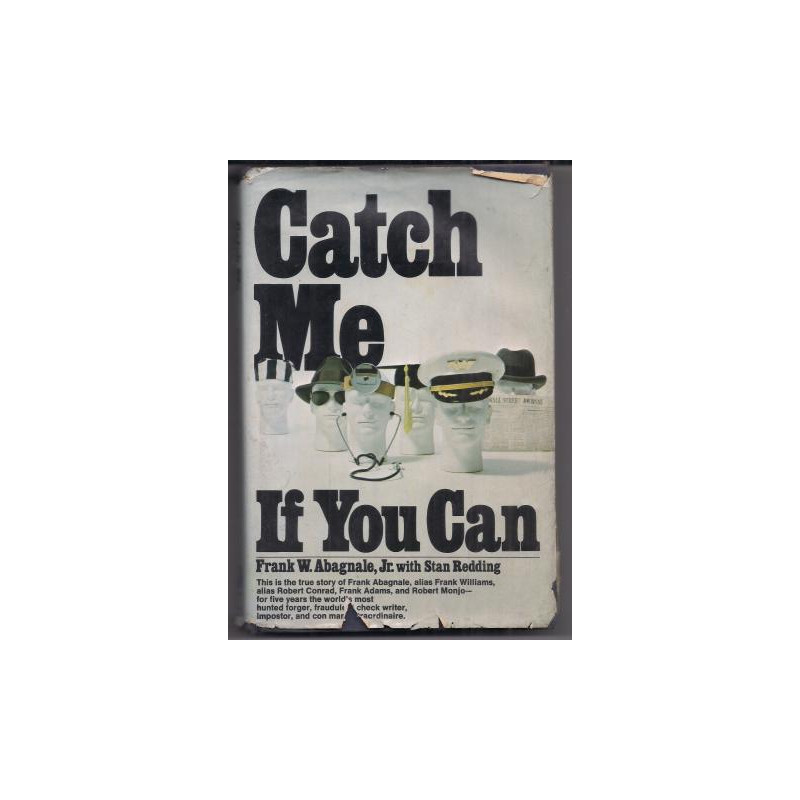  
Catch Me If You Can by Frank Abagnale (HB True Crime)
Hardbound. By Frank W. Abagnale, Jr. with Stan Redding.

Delivery policy
Options presented upon check-out for 1-3 day delivery
Format: Hardbound

Condition: good- used condition, light tears on dustjacket here and there, previous owner name inscription first page. Actual image shown

Size: 6.0"x9.0"

Pages: 288pp, 1981 edition

Frank Abagnale, alias Frank Williams, Robert Conrad, Frank Adams, and Robert Monjo, was one of the most daring con men, forgers, impostors, and escape artists in history. During his brief but notorious criminal career, Abagnale donned a pilot's uniforma nd copiloted a Pan Am jet, masqueraded as the supervising resident of a hospital, practiced law without a license, passed himself off as a college sociology professor, and cashed over $2.5 million in forged checks- all before he was twenty-one. A hilarious, stranger-than-fiction account of his sumptuous life on the lam, international escapades, and ingenious escapes, Catch Me If You Can is a capitivating tale of deceit.