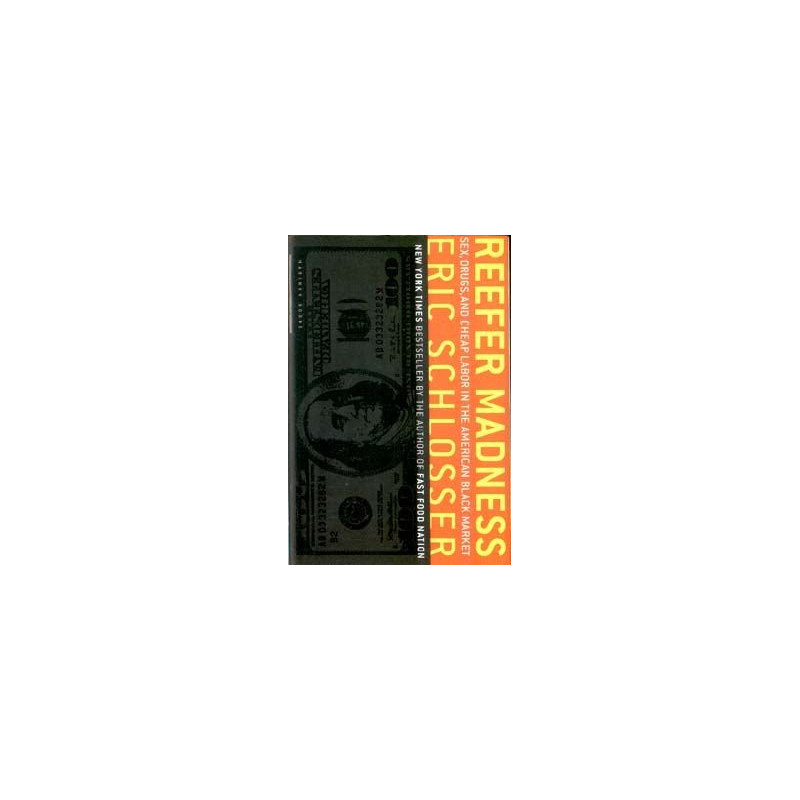  
Reefer Madness by Eric Schlosser (Fast Food Nation)
From the author of Fast Food Nation, Eric Schlosser. Reefer Madness: Sex, Drugs, and Cheap labor in the American Black Market.

Delivery policy
Options presented upon check-out for 1-3 day delivery
Format: Trade paperback

Condition: vg- condition, minor shelf/storage wear, some light bumps

Size: 5.25"x8.0"

Pages: 336pp, 2004 edition

America's black market is much larger than we realize, and it affects us all deeply, whether or not we smoke pot, rent a risqu video, or pay our kids" nannies in cash. In Reefer Madness the best-selling author of Fast Food Nation turns his exacting eye on the underbelly of the American marketplace and its far-reaching influence on our society. Exposing three American mainstays pot, porn, and illegal immigrants Eric Schlosser shows how the black market has burgeoned over the past several decades. He also draws compelling parallels between underground and overground: how tycoons and gangsters rise and fall, how new techonology shapes a market, how government intervention can reinvigorate black markets as well as mainstream ones, and how big business learns and profits from the underground. Reefer Madness is a powerful investigation that illuminates the shadow economy and the culture that casts that shadow.