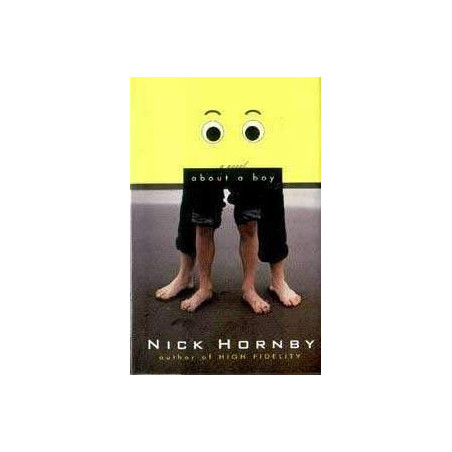  
About a Boy by Nick Hornby
Author of High Fidelity and How to be Good.

Delivery policy
Options presented upon check-out for 1-3 day delivery
Format: Trade paperback

Condition: good+ condition, minor shelf wear

Size: 5.25"x8.0"

Pages: 304pp, 1999 edition

Will Freeman may have discovered the key to dating success: if the simple fact that they were single mothers meant that gorgeous women- women who would not ordinarily look twice at Will- might not only be willing, but enthusiastic about dating him, then he was really onto something. Single mothers- bright, attractive, available women- thousands of them, were all over London. He just had to find them.