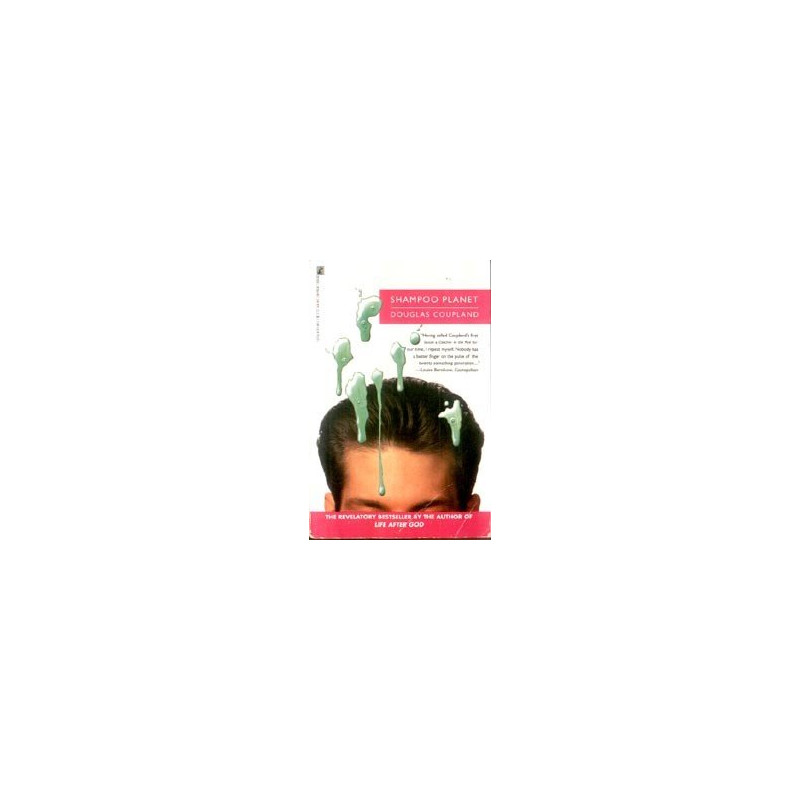  
Shampoo Planet by Douglas Coupland
From the author of Microserfs and Girlfriend in a Coma comes another another tale of the 90's generation (with parents form the 60s).

Delivery policy
Options presented upon check-out for 1-3 day delivery
Format: Trade paperback

Condition: vg-/good+ condition, minor shelf wear

Size: 5.25"x8.0"

Pages: 300pp

Sypnosis: not everybody has the same reference points that allow them to see parallels between Tyler's life and theirown. Tyler's experience, I have to think, is similar to many in their mid-20s. It is a time when you decide what you're really going to do with your life, determine what is really important to you, move on and grow up if you have to. Sometimes you realign your goals to grow up. Sometimes you leave your girlfriend -- no matter how hard -- to grow up. Tyler's shift in hair care products symbolizes his... oh well read the book for that.