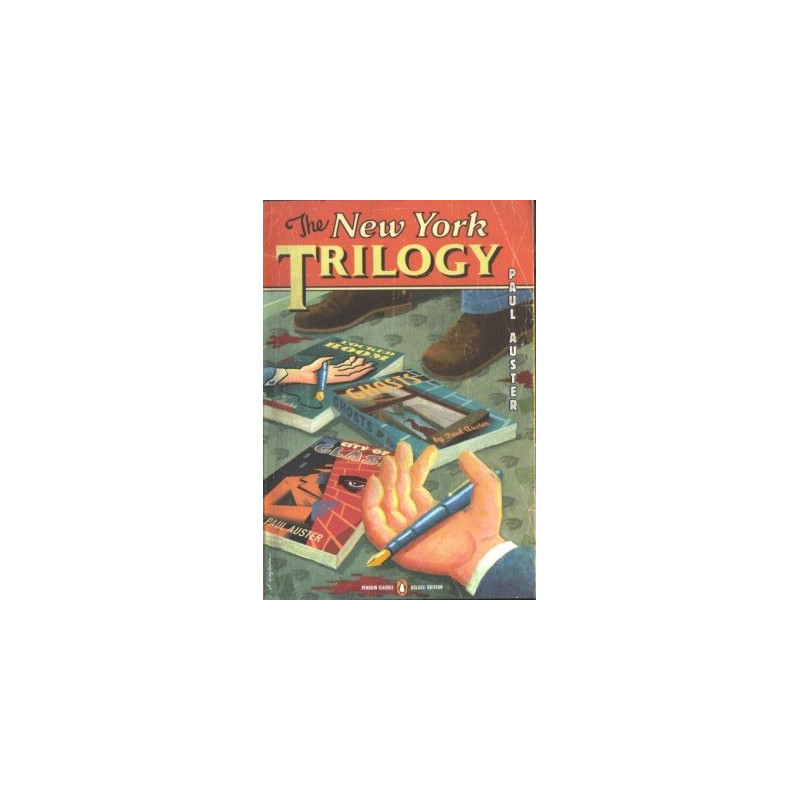  
The New York Trilogy by Paul Auster
Paul Auster's great trilogy of 1985-1986 broke ground in its mix of serious fictional techniques and detective and mystery genres. Since that time it has become one of the most successful series of novels of the last decades.

Delivery policy
Options presented upon check-out for 1-3 day delivery
NOTE: Image for reference only. Actual cover is the Penguin edition.

Format: Trade paperback

Condition: vg- condition, minor shelf wear

Size: 5.25"x8.0"

Pages: 372pp, 1990 edition

City of Glass

As a result of a strange phone call in the middle of the night, Quinn, a writer of detective stories, becomes enmeshed in a case more puzzling than any he might have written.

Ghosts

Blue, a student of Brown, has been hired by White to spy on Black. From a window of a rented room on Orange Street, Blue stalks his subject, who is staring out of his window.

The Locked Room

Fanshawe has disappeared, leaving behind his wife and baby and a cache of extraordinary novels, plays, and poems. What happened?