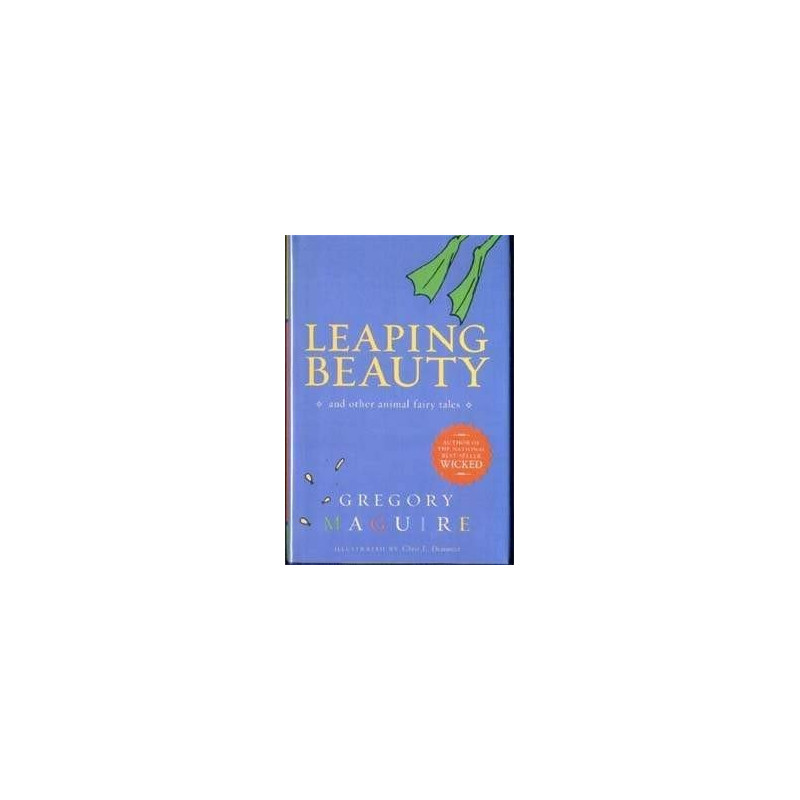  
Leaping Beauty and other animal fairy tales by Gregory Maguire (SIGNED HB)
SIGNED. Hardbound. Who better to wreak havoc with eight beloved fairy tales than Gregory Maguire, the brilliant, funny, best-selling author of the adult novel Wicked as well as the hilarious middle-grade series the Hamlet Chronicles.

Delivery policy
Options presented upon check-out for 1-3 day delivery
Format: Hardbound

Condition: brand new but technically opened only for signing, protected by dustjacket mylar cover

Size: 5.75"x8.5"

Pages: 202pp, 2004 edition

Status: SIGNED by the author on full title page, very hard-to-find signed copy

Zany animals of all species run through these fractured tales with alarming speed and dexterity. Who would have thought thtat the ageless, exquisite Cinderella could be recast as the silly story of an enormous yet lovable elephant who plods along to the ball with glass pie plates on her feet; or that Sleeping Beauty, that most regal of all fairy tales, could be twisted into the story of a frog with a most unusual promising dance career? Get ready to meet a gorilla queen and a psycho chimp, seven giant giraffes, and one very bad walrus.

Accompanying these hilarious stories are delightfully witty pictures by Chris L. Demarest, master of black line and droll humor.
Customers who bought this product also bought: