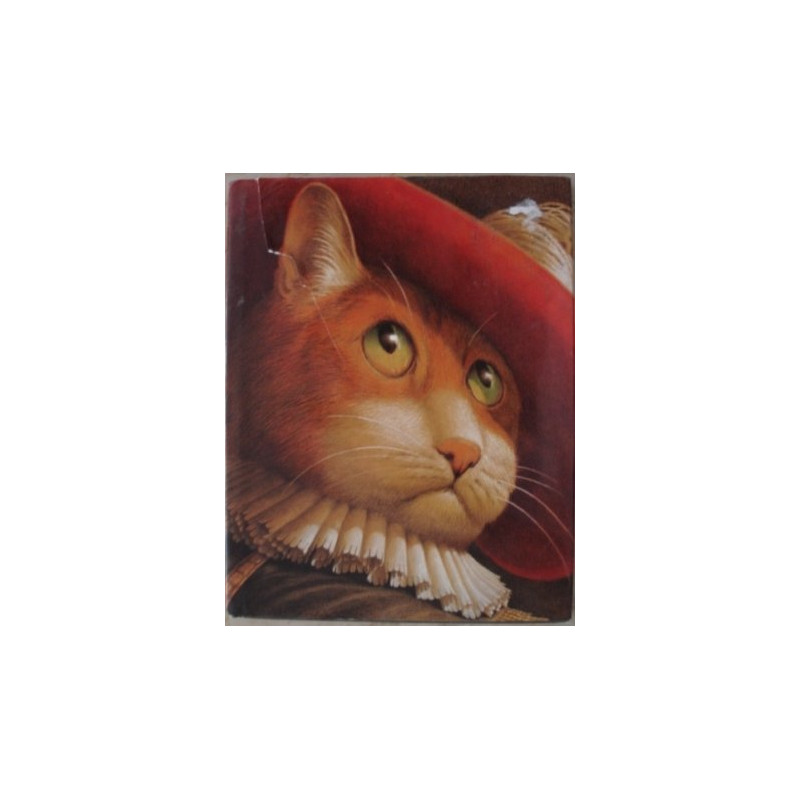  
Puss in Boots: A Tale by Charles Perrault (Hardbound)
Hardbound. Illustrated by Fred Marcellino.

Delivery policy
Options presented upon check-out for 1-3 day delivery
Format: Hardbound

Condition: vg- condition EXCEPT for an unfortunate blade cut on dustjacket cover slightly visible in the actual image, minor shelf wear, unread overstock copy, remainder marked

Size: 9.5"x11.0"

Pages: 32pp, 1990 edition

Others: All defects if any are formulated into pricing

Charles Perrault's Puss in Boots has been an irresistible magnet for countless illustrators ever since this classic French tale was first published in 1697. So the question arises: Do we really need another edition of Puss? Presented with Fred Marcellino's magnificent interpretation of this nimble new translation of the authentic text, book lovers young and old are apt to decide that this Puss in Boots belongs on their shelf of special favorites.

Long regarded as the preeminent designer of book jackets in America, Fred Marcellino provides an unstinting visual feast in his first full-color picture book. The adventures of that rascal, Puss, and his master, the miller's son, are portrayed in a lavish series of illustrations that range from sumptuous grandeur to comedy both boisterous and sly.