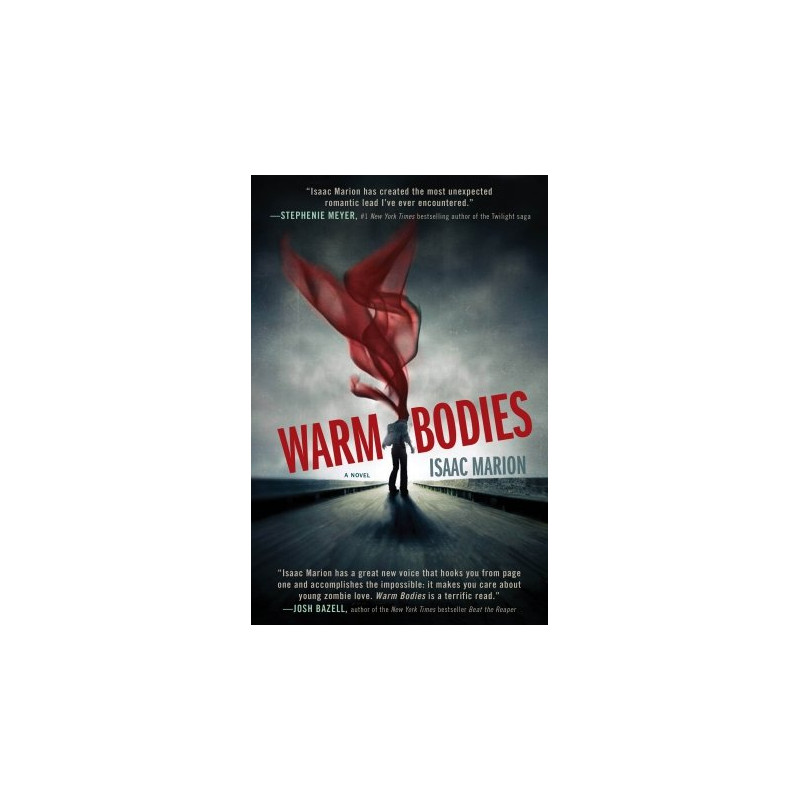  
Warm Bodies by Isaac Marion (Movie Cover)
Now a major motion picture from Summit Entertainment, the studio behind the blockbuster Twilight series and the upcoming movie Insurgent, starring Academy Award Nominee John Malkovich, Nicholas Hoult, and Teresa Palmer and directed by Jonathan Levine.

Delivery policy
Options presented upon check-out for 1-3 day delivery
NOTE: Actual copy/cover is the movie cover. Image for reference only.

Format: Trade Paperback

Condition: vg- condition, minor shelf wear, light but visible fold on cover

Size: 5.25"x8.0"

Pages: 242pp, 2011 edition, movie cover

Others: All defects if any are formulated into pricing

R is having a no-life crisis, he is a zombie. He has no memories, no identity, and no pulse, but he is a little different from his fellow Dead. He may occasionally eat people, but he'd rather be riding abandoned airport escalators, listening to Sinatra in the cozy 747 he calls home, or collecting souvenirs from the ruins of civilization.

And then he meets a girl.

First as his captive, then his reluctant house guest, Julie is a blast of living color in gray landscape, and something inside him begins to bloom. He doesn't want to eat this girl although she looks delicious, he wants to protect her. But their unlikely bond will cause ripples they can't imagine, and their hopeless world won't change without a fight.