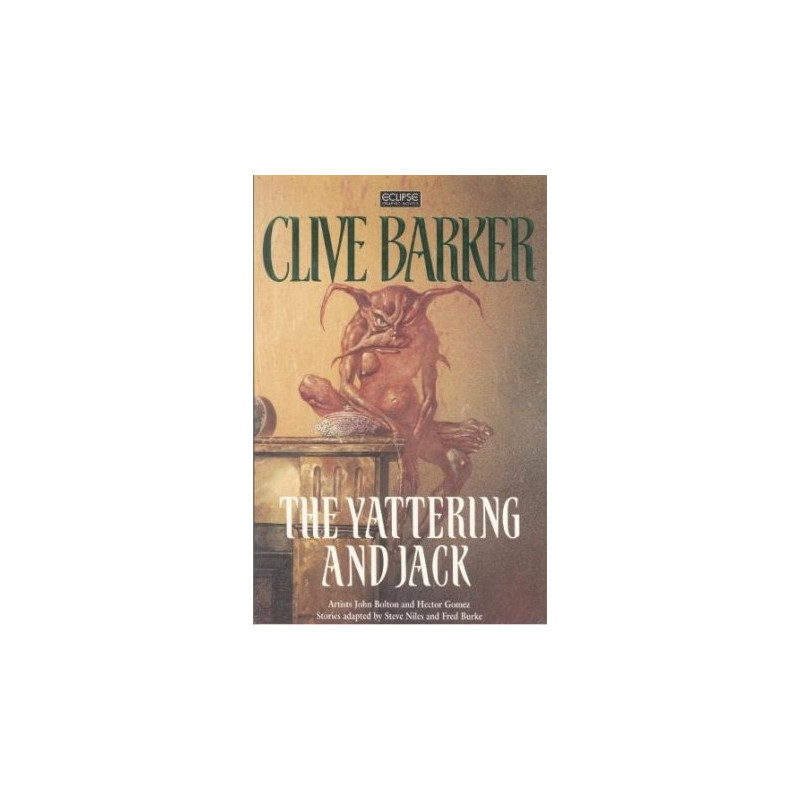  
Clive Barker: The Yattering and Jack (Comics TPB)
Artists John Bolton and Hector Gomez. Stories adapted by Steve Niles and Fred Burke.

Delivery policy
Options presented upon check-out for 1-3 day delivery
Format: Comics Trade paperback

Condition: vg- condition, minor shelf wear but appears lightly read

Size: 7.0"x10.0"

Pages: around 96 pages, 1993 edition, Eclipse Graphic Novels

Introducing Eclipse Graphic Novels, an exciting new series featuring some of the world's best selling authors, together with top artists, destined to revolutionize the graphic novel.

What does Jack Polo do when a demonic denizen of hell comes to stay in his house? Nothing. The Yattering - the demon in question - is going crazy. He is one dangerous demon, ready to pounce....

A new dark fantasy graphic novel from the bestselling author of Imajica and The Great and Secret Show. Also included: a stunning adaptation of Clive Barker's story How Spoilers Bleed.