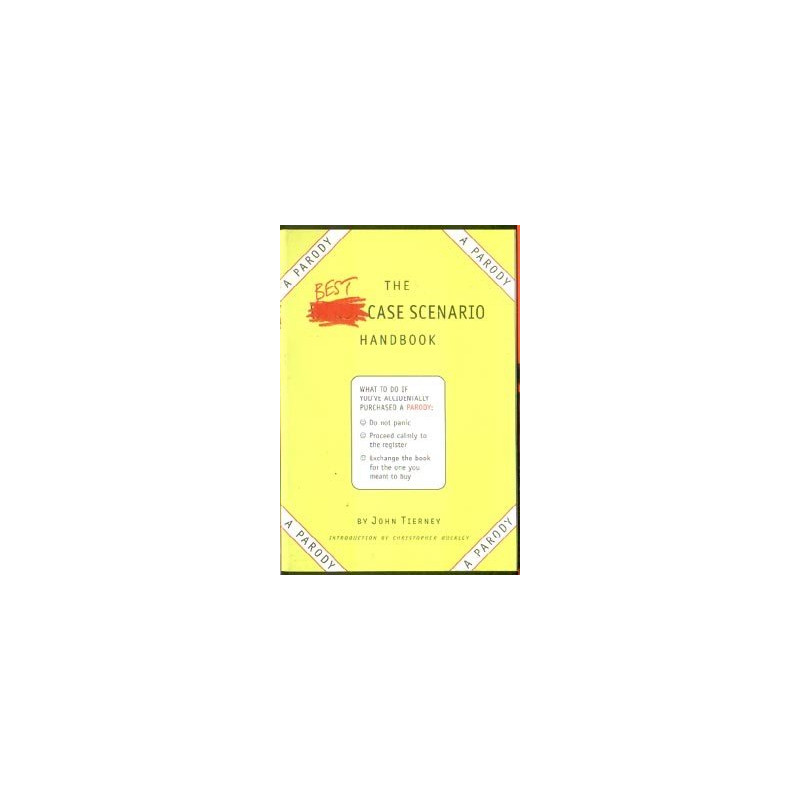  
The Best-Case Scenario Handbook: A Parody
A parody of the popular Worst-Case Scenario Handbook series. by John Tierney.

Delivery policy
Options presented upon check-out for 1-3 day delivery
Format: Trade paperback

Condition: vg- condition, minor shelf wear

Size: 5.0"x7.25"

Pages: 150pp

How to cope w/ a broken ATM that will not stop dispensing cash. What to do when a drunken Bill Gates rear-ends your car and fumbles, "Isn't there some way we can work this out without the police?". How to negotiate with the genie (avoid those terrible 3 wishes disasters!). What to do in a pretentious restaurant when you're mistaken for the Times food critic? What to do when the geek from your high school class who had a crush on you turns up on the Forbes 400 richest list? What to do when your ex-lover's tell-all memoir depicts you as an "utter delight in any setting- especially the bedroom!" How to respond when your girlfriend or wife says, "Honey, for your birthday, would you like to try a threesome?" How to respond when your lover says, "Darling, if we're going to spend $25,000 on a dress, don't you need just the right necklace to go with it?" What to do when a blow to the head gives you the ability to read minds? How to cope when an angry God announces that He will destroy the sinful world with a great flood- and you own the only Ark and many, many more!