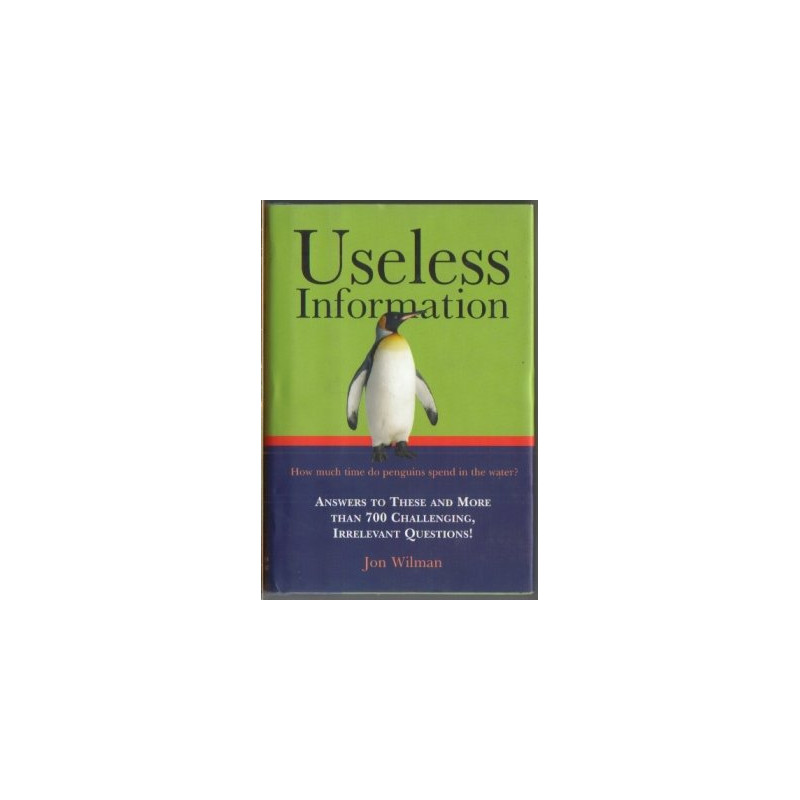  
Useless Information by Jon Wilman (Hardbound)
Hardbound. How much time do penguins spend in the water? Answers to these and more than 700 challenging, irrelevant questions!

Delivery policy
Options presented upon check-out for 1-3 day delivery
Format: Hardbound

Condition: vg- condition, minor shelf wear

Size: 5.0"x7.75"

Pages: 174pp, 2006 edition

In these days of information overload, when we are bombarded with media, factoids, and data, it is very hard to keep up with the information that you really need to know. And, with the proliferating onslaught of data and facts and figures, it has become increasingly difficult to differentiate between what's important and what's completely useless. This book should help you sort things out. Nothing in this book has any redeeming social importance at all. But it is entertaining.