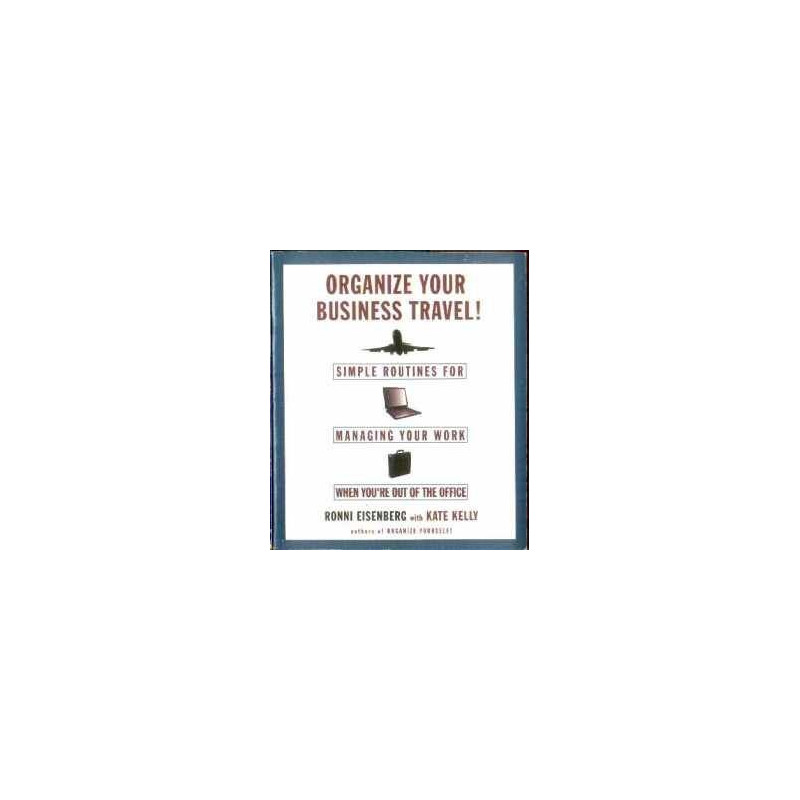  
Organize Your Business Travel! Simple Routines for Managing Your Work...
Simple Routines for Managing your Work when you're Out of the Office, by Ronni Eisenberg with Kate Kelly. Let the organizing experts help you stay in the loop when you're out of town!

Delivery policy
Options presented upon check-out for 1-3 day delivery
Format: Trade paperback

Condition: vg-/good+ condition, minor shelf/storage wear

Size: 5.5"x6.5"

Pages: 216pp, 2001 edition

One of the most crucial aspects of any job is making sure youre in control even when youre not at your desk. Now organization and time management gurus Ronni Eisenberg and Kate Kelly show business travelers dozens of ways to stay organized and keep in touch, whether they're away from the office for a day, a week, or a month.

Presented in the same upbeat and easy-to-read style that has made the Organize series a success, Organize Your Business Travel! contains short, pratical chapters that address every aspect of life on the go, including:

- How to establish systems for messages, E-mail, and work flow when out of the office
- How to manage travel time
- What to watch for in new technology
- How to pack everything from a briefcase to a suitcase
- How to manage the homefront while away

and much more!