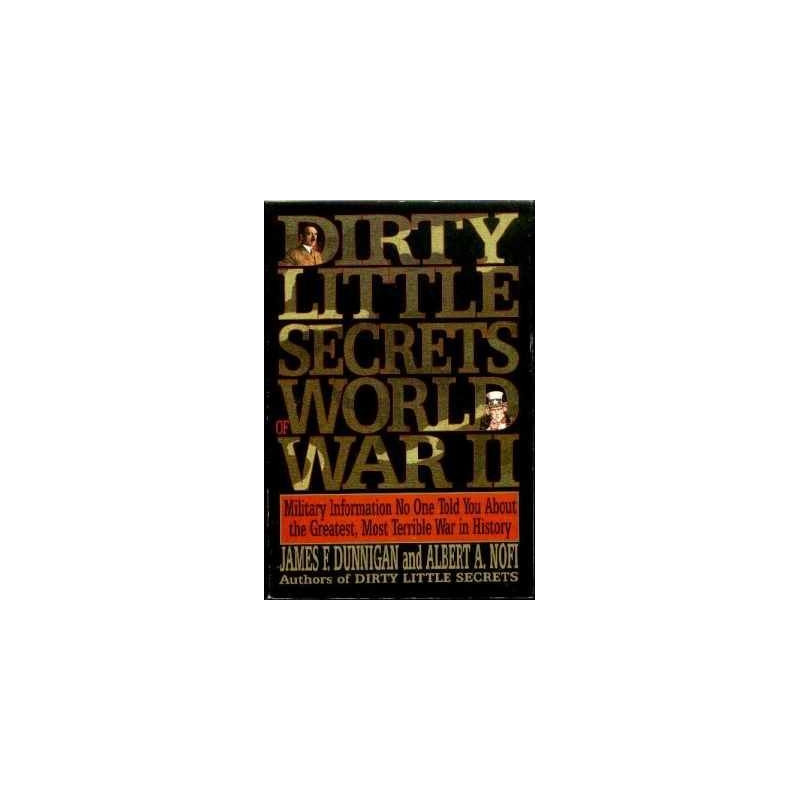  
Dirty Little Secrets of World War II: Military Information..
Dirty Little Secrets of World War II: Military Information No One Told You About the Greatest, Most Terrible War in History. Exposes the dark, irreverent, misunderstood, and often tragicomic aspects of military operations during World War II, many of them virtually unknown even to military buffs.

Delivery policy
Options presented upon check-out for 1-3 day delivery
Format: Trade paperback

Condition: vg- condition, minor shelf wear

Size: 6.0"x9.0"

Pages: 416pp, 1994 edition

Like its successful predecessor, Dirty Little Secrets, Dunnigan and Nofi's new book vividly brings to life all theaters and participants of the war. Revelations include:

- The real death count for the war, and why it has never been previously released.

- The "new age" general who refused to smoke or drink, who lived on a vitamin-enriched diet, who opposed animal experimentation, and who regularly consulted his astrologer.

- How equipment developed for the war led to such modern high-tech innovations as "smart bombs," electronic warfare, and nuclear missles.

- The lackadaisical relationship between Germany and Japan throughout the war.

- Tricky bits of information about the lingering effects of the war -- like the thousands of live shells and mines that are still buried in Europe and off the East Coast of America.