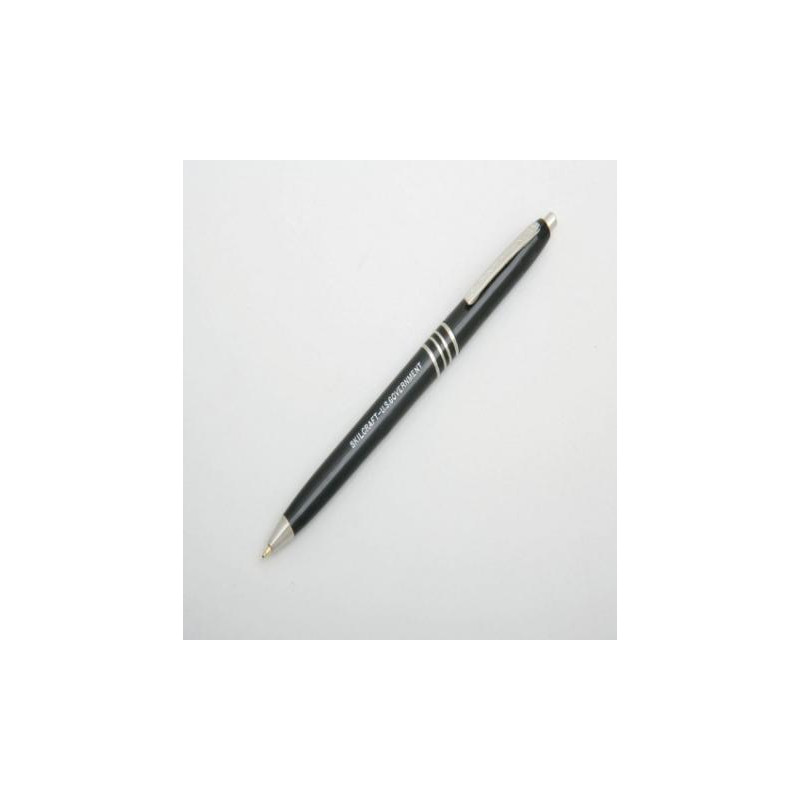  
Skilcraft U.S. Government Retractable Ball Point Pen
BY PIECE. Fine Point, Black Ink. Designed to write anywhere regardless of climate or altitude. Ink does not skip or smear. Will write for one mile.

Delivery policy
Options presented upon check-out for 1-3 day delivery
Condition: Brand New.
Order is BY PIECE not box.
Retractable, refillable, ballpoint pen is imprinted with "Skilcraft U.S. Government" and is the workhorse of the U.S. government and military. Designed to write anywhere including land or water regardless of climate and altitude. Writes one mile.
Brass cartridge for longer life.
Strong tungsten-carbide ball for smooth, even writing.
Writes over 5,000 feet
Refillable
Created with pride by "Americans who are Blind."
Manufacturing date: Dec 02, 2021. Assembled by Industries for the Blind, Inc. West Allis, WI 53214. Components Made in the USA.
Customers who bought this product also bought: