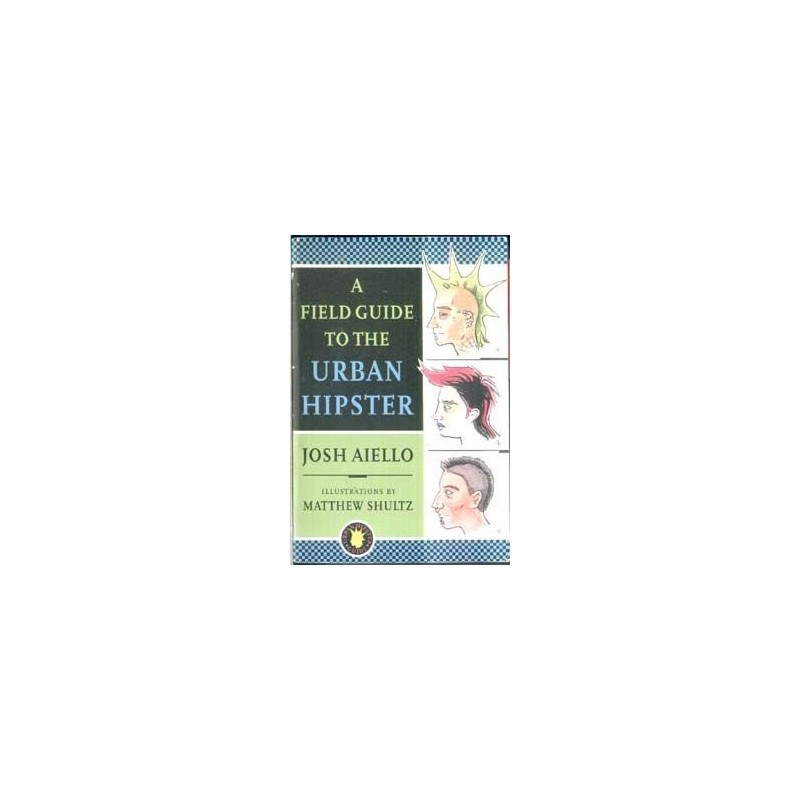  
A Field Guide to the Urban Hipster by Josh Aiello
Illustrations by Matthew Shultz. A Comprehensive Guide to Identifying More than 35 Species of Urban Hipsters

Delivery policy
Options presented upon check-out for 1-3 day delivery
Format: Trade paperback

Condition: vg- condition, minor shelf wear, unread overstock copy

Size: 5.25"x8.0"

Pages: 210pp, 2003 edition

Like most wildlife, Urban Hipsters offer valuable and entertaining opportunities for observation and study. To date, casual students of wild Hipsters have been left without a tattooed ankle to stand on, as even the simple tasks of identifying and classifying each species have never been completed. The Hip, though simpleminded, are wily.

Now, however, this cutting-edge manual by world-renowned hipthologist and dinner-party favorite Josh Aiello allows even the most amateur of observers to differentiate a Mod (Angophilia dandyum) from a Punk (Rebellium ostentatia), to identify the velvet rope-circumvention abilities unique to EuroTrash, and to recognize the symptoms of Ex-Frat–carried Loafer-and-Wallet Disease with confidence and ease. A Field Guide to the Urban Hipster covers mating habits, the origins of species, and natural habitats for all species one may encounter, regardless of terrain.

The result of over ten dateless years spent in the field, A Field Guide to the Urban Hipster is sure to educate and delight for generations to come. Lavishly illustrated by former pet caricaturist Matthew Shultz, this comprehensive guide is the ultimate handbook for the urban observer.