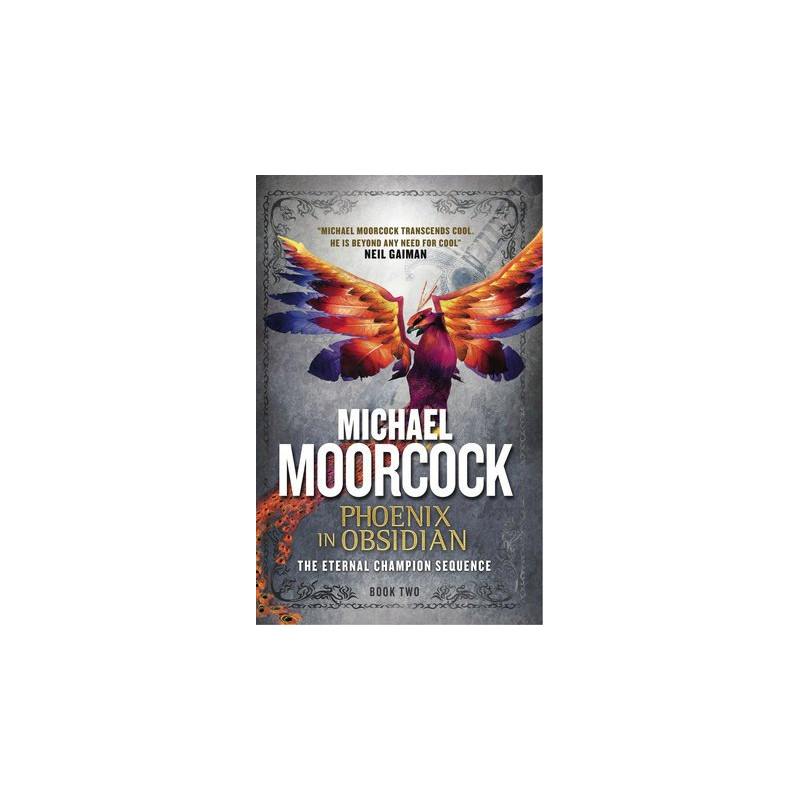  
Phoenix in Obsidian by Michael Moorcock (Book Two: Eternal Champion Sequence)
John Daker is The Eternal Champion, drawn across the multiverse to fulfill his destiny in the battle between Law and Chaos.

Delivery policy
Options presented upon check-out for 1-3 day delivery
Format: Trade Paperback

Condition: vg- condition, minor shelf/aging wear

Size: 5.25"x8.0"

Pages: 196pp, 2014 edition

Others: All defects if any are formulated into pricing

In the form of Count Urlik Skarsol, Lord of the Frozen Keep and Prince of the Southern Ice, he is summoned from the side of his beloved Ermizhad to Rowenarc, the City of Obsidian. He knows now what his task is to be, nor who called him there: only that his destiny is inextricably linked to that of the mightly Black Sword...