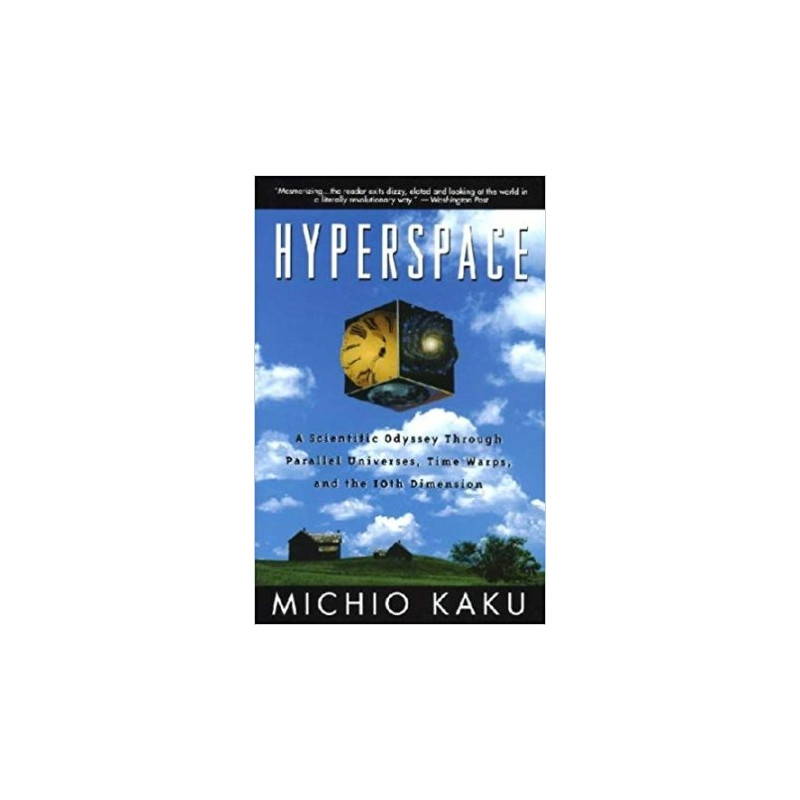  
Hyperspace by Michio Kaku
A scientific odyssey through parallel universes, time warps, and the 10th dimension.

Delivery policy
Options presented upon check-out for 1-3 day delivery
Format: Trade Paperback

Condition: vg- condition, minor shelf wear, light storage wear, edge bumps

Size: 5.25"x8.0"

Pages: 360pp, 1994 edition

Others: All defects if any are formulated into pricing

The first book-length exploration of the most exciting development in modern physics, the theory of 10-dimensional space. The theory of hyperspace, which Michio Kaku pioneered, may be the leading candidate for the Theory of Everything that Einstein spent the remaining years of his life searching for.