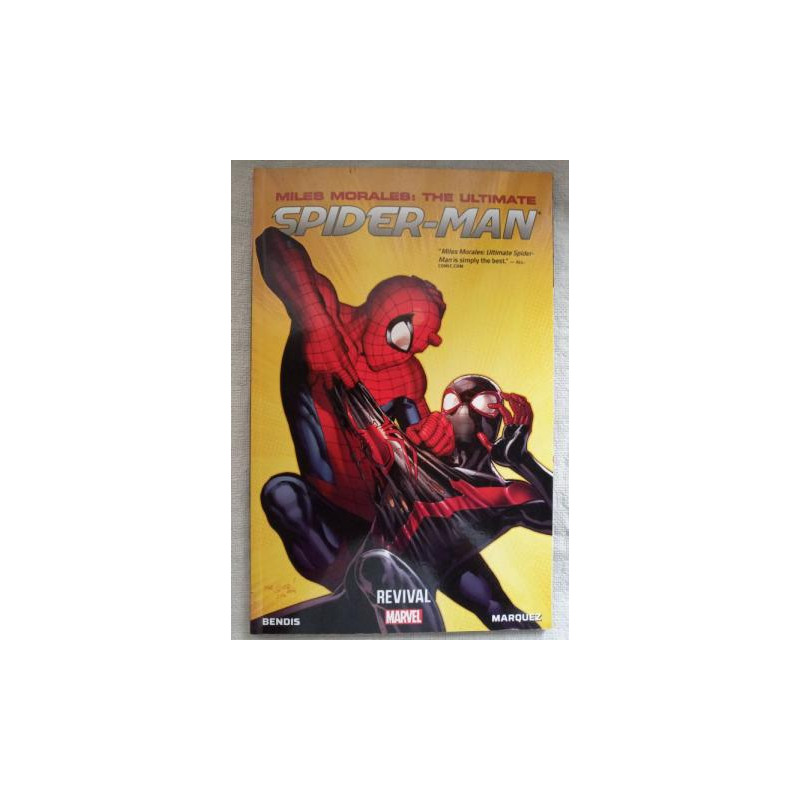  
Miles Morales: The Ultimate Spider-man - Revival
Collecting Ultimate Spider-man #200 and Miles Morales: ULtimate Spider-man #1-5 - written by Brian Michael Bendis, and illustrated by Dave Marquez, Mark Bagley, Mark Brooks, Stuarts Immonen and David Lafuente.

Delivery policy
Options presented upon check-out for 1-3 day delivery
Format: Trade Paperback
Condition: Very good, remaindered, read only once.
Miles Morales, the ultimate Spider-Man, is back in action with a new status quo and a new outlook on life! It's the anniversary of Peter Parker's death, but as the world mourns the original Spider-Man, a gathering of Spidey's friends and foes reveal some shocking truths about Peter and his world! A big, big villain from Peter's past is alive and well...and about to turn New York upside down! Now, Miles must come face to face with the worst nightmare of the Spider-Man legacy: Norman Osborn, the Green Goblin...the man who killed Peter Parker...or did he? Plus, Miles has made a huge choice about the woman he loves. Will he live to regret it?