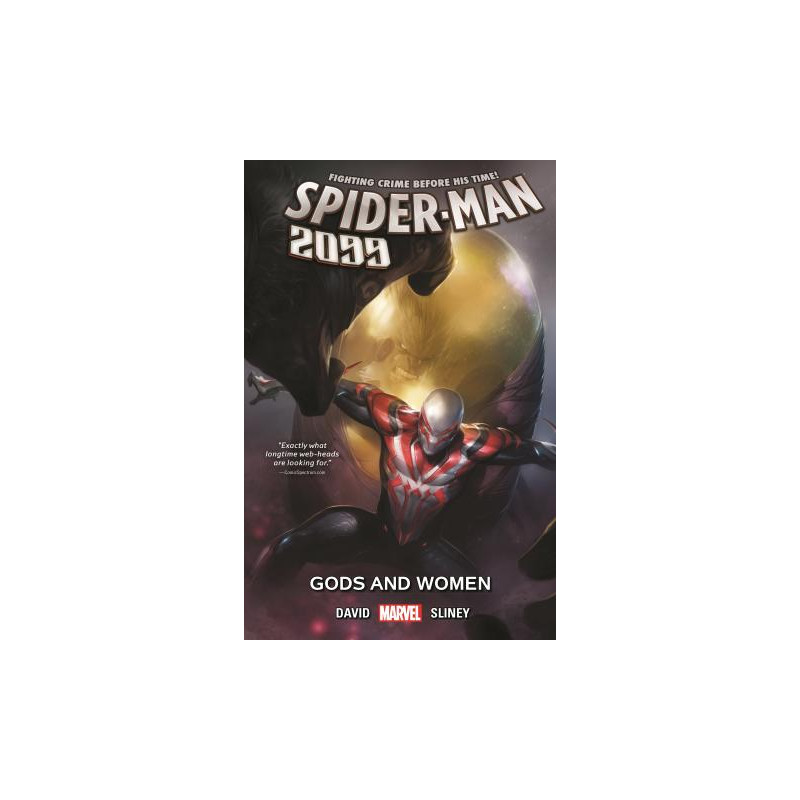  
Spider-Man 2099 (2015) Vol. 4: Gods and Women
Collecting Spider-Man 2099 (2015) #6-10 - by Peter David, Will Sliney and Rachelle Rosenberg.

Delivery policy
Options presented upon check-out for 1-3 day delivery
Format: Comics Trade paperback
Condition: vg- condition except for sticker scratch first and frontcover back page (around the size of thumb), nothing serious if you just want to read this, everything else very sharp, remainder marked
Size: 6.0"x9.0"
Pages: 112pp, 2016 edition.
In the wake of his lover Tempest's apparent death, Miguel continues his crusade against the mysterious organization called FISH, but an unwelcome distraction arrives when trouble flares in New York. A clash with Lash will put Spidey 2099 square in the middle of an Inhuman conflict!
And when he learns the truth about Tempest, any chance of a happy reunion could be ruined by another very big bad: Man-Mountain Marko! Then, FISH makes its next move, and Miguel will need a helping hand.