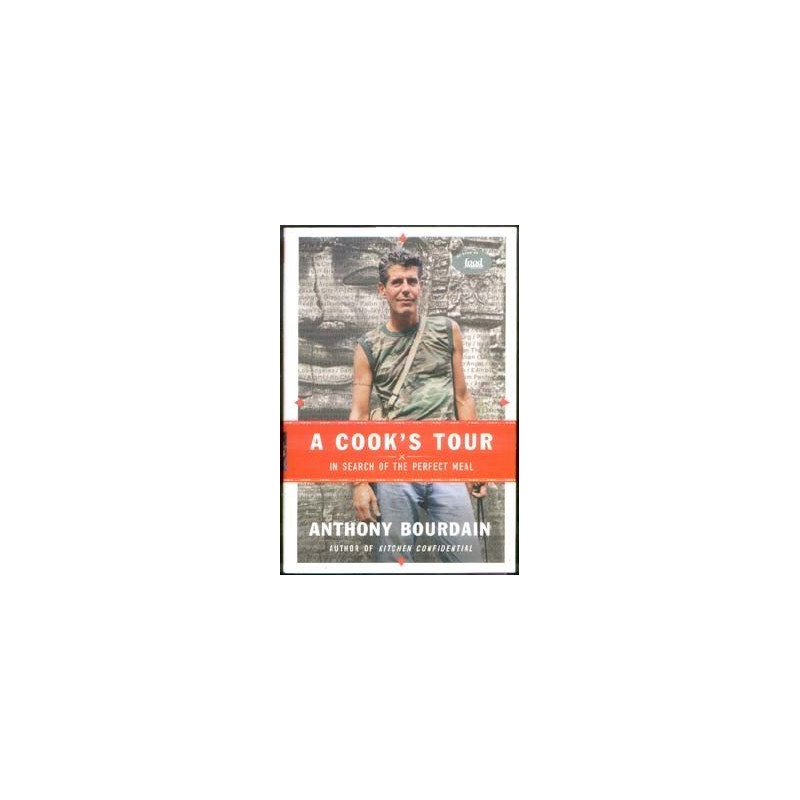  
SIGNED! A Cook's Tour by Anthony Bourdain (Hardbound)
Hardbound. SIGNED on the title page by Anthony Bourdain. Best Offer Price welcome.

Delivery policy
Options presented upon check-out for 1-3 day delivery
SOLD! We do not expect to re-stock this item.

Hardbound vg condition, 1st edition, 1st printing. SIGNED on the title page by Anthony Bourdain.

A Cook's Tour- in search of the perfect meal by Anthony Bourdain, author of Kitchen Confidential Anthony Bourdain, life-long line cook and bestselling author of Kitchen Confidential, sets off to eat his way around the world. But being Anthony Bourdain, he was never going to take a conventional culinary tour...

Inspired by Apocalypse Now, Bourdain heads out to Saigon where he eats the still-beating heart of a live cobra (washed down with its blood), and then into Cambodia, the Heart of Darkness, where he travels deep into landmined Khmer Rouge territory. Other stops include dining with gangsters in Russia, a medieval style pig slaughter in northern Portugal, a Basque All Male Gastronomic Society in San Sebastian, eating whole roasted lamb with Tuareg tribesmen in the Northern Sahara, a pilgrimage to the French Laundry in the Napa Valley and a return to his roots in the tiny fishing village of La Teste, where as a child he first ate an oyster.

Throughout his travels, whether in a restaurant in Vietnam where customers drive scooters through the dining room and sizzling hot rice cakes are hurled through the air, or at a miraculous feast in rural Mexico with his Mexican sous-chef, Anthony Bourdain discovers again and again the power of food to bring people together. Written with Bourdain's inimitable bravado and humour, A Cook's Tour is an unforgettable odyssey, a recipe for disaster averted, and the ultimate search for a perfect meal.