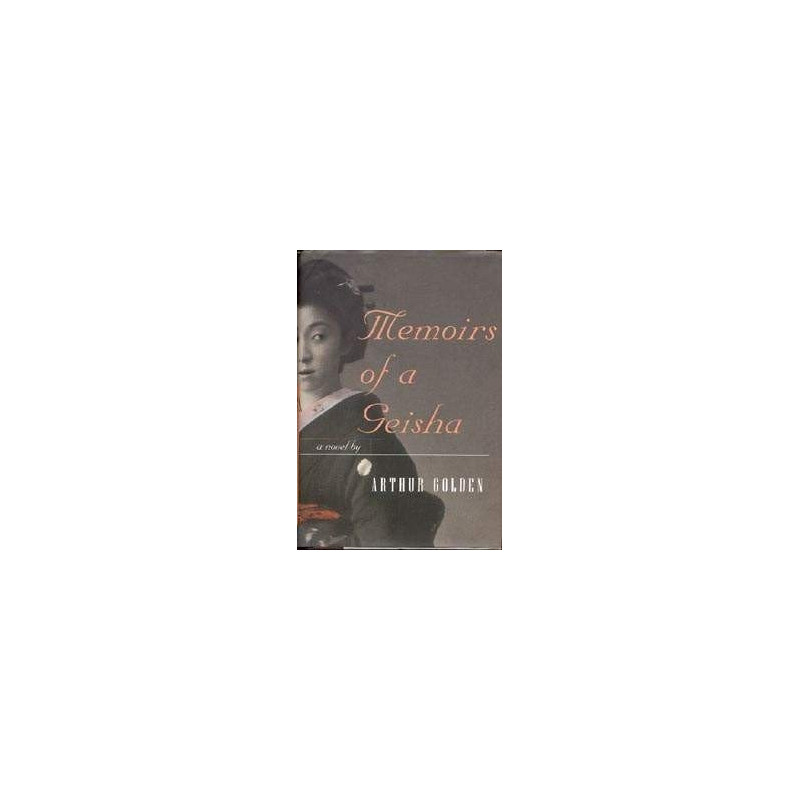  
Memoirs Of A Geisha by Arthur Golden (SIGNED, HB)
Hardbound. SIGNED by the author. Memoirs of a Geisha is a bravura performance, a first novel that provides a vivid view into a largely lost and secret world.

Delivery policy
Options presented upon check-out for 1-3 day delivery
NOTE: SOLD, unlikely to restock again.

Format: Hardbound, signed by the author

Condition: vg condition copy NOT flawless/perfect, some very minor tiny bumps here and there but nothing serious. No tears or serious folds on dustjacket, just a -touch- of shelf-wear.

Pages: First edition 13th Printing

Status: SIGNED by the author

Golden tells a mesmerizing story.... The subject of geisha, like prostitutes, is a natural attention-grabber, arousing easy prurient interests. What a delight, then, to find the subject treated with intelligent forthrightness and delicacy in this day of no-holds-barred lasciviousness.... This book begins with Sayuri, a former geisha, recounting the story of her life beginning with her humble beginnings in a small Japanese fishing village. Sold to a geisha "family," Sayuri is at first sad and lost in this strange new environment. However, her will to survive and persevere is stronger than her grief and she accepts the cards that fate has dealt her, vowing to become successful geisha. Her obstacles and triumphs are chronicled, as well as her various adventures as a geisha.