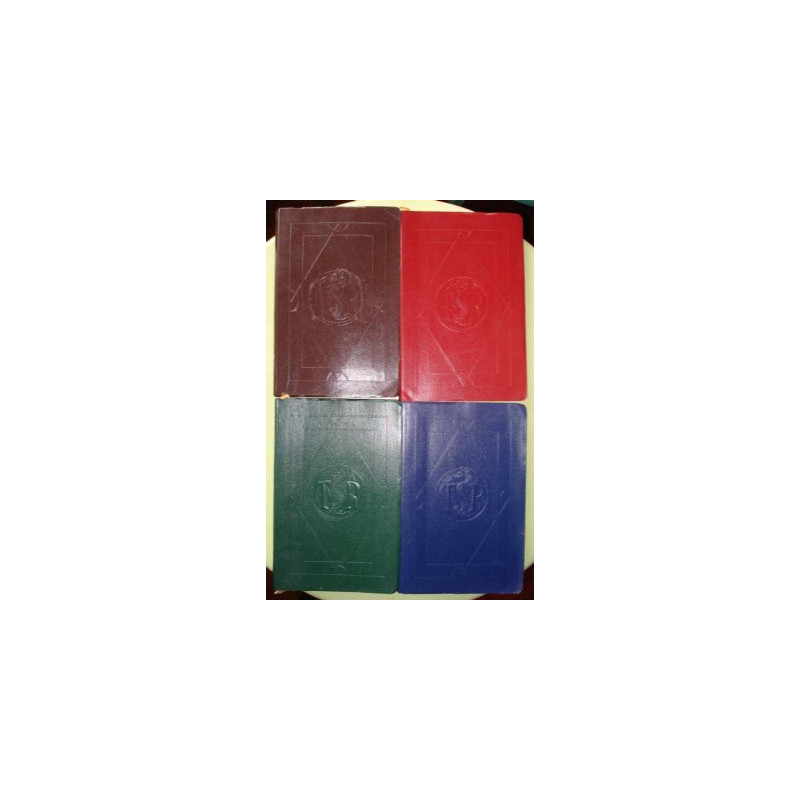  
Encyclopedia Magica Vol. 1 to 4 (AD&D, TSR)
Set of four books. Encyclopedia Magica Vol. 1 to 4 (AD&D, TSR)

Delivery policy
Options presented upon check-out for 1-3 day delivery
SOLD! Unlikely to restock ever again.

Very hard-to-find (especially as a set). Soft cover, overall very good condition except for Vol 1 where it looks like there's a minor flay of the emblem on the cover (not loose), everything else in very well preserved condition.

Vol 1 #2141 brown covers, Vol 2 #2152 red covers, Vol 3 #2157 green covers, Vol 4 #2161 blue covers. Swekel, Brom, Caldwell, Easley, Fields and Ruppel (illustrator). The encyclopedia has all of the magical items from game products prior to December 1993. It includes magical items f/Dragon Magazine thru #200, Dungeon Magazine #1 through 45, all 30 issues of Imagine Magazine, Polyhedron Newxines through 90 and all seven issues of the Strategic Review. The book have the following titles: Volume One - Abacus of Calculation to Dust of Blending. Volume Two - Decoy Dust to Phylactery of Riteousness. Volume Three - Pick of Earth Parting to Thesis on Conditional Ruptures (Spellbook). Volume Four - Theories on Converging Transitions (Spellbook) to Zweiback of Zymurgy. The Encyclopedia collection is designed to be a useful and enjoyable addition to any role-player's library.