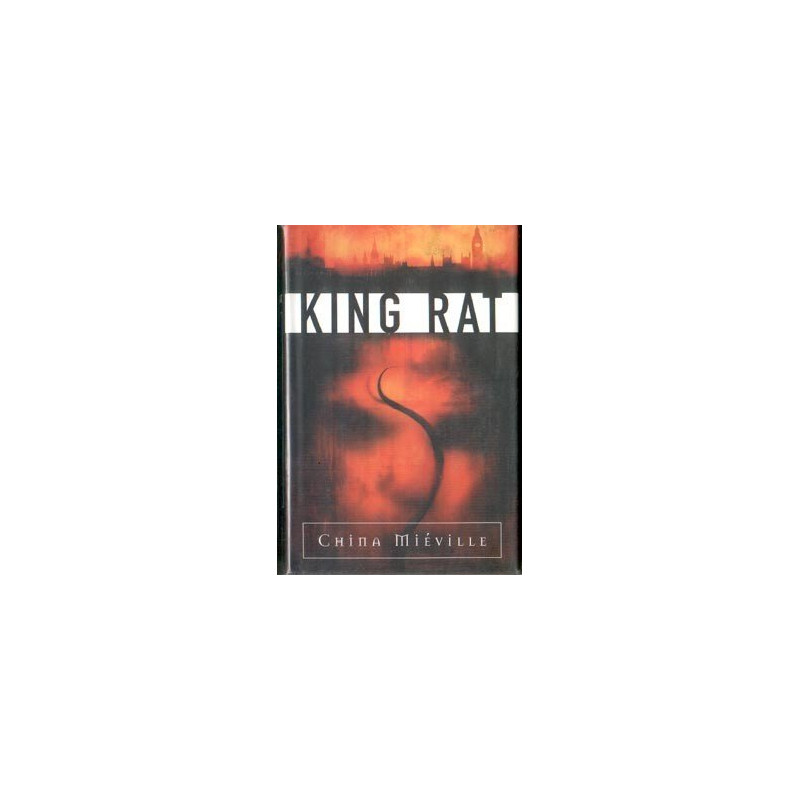  
King Rat by China Mieville (Hardbound 1st/1st)
Hardbound. Very rare book from China Mieville, author of Perdido Street Station, The Scar and Iron Council.

Delivery policy
Options presented upon check-out for 1-3 day delivery
Format: Hardbound, 1st edition, 1st printing

Condition: vg condition

Status: Scarce copy of the author's first book

King Rat is about a young man whose life is turned upside down when he's framed for the murder of his father. A mysterious man/creature calling himself King Rat effortlessly helps our bewildered protagonist to escape jail, leading him through the sewers of underground London. King Rat informs him that his mother was a rat and that he, King Rat is his uncle. This strange creature seeks revenge against the piper of Hammelin, who killed his minions and stole his power five hundred years earlier. In the meantime, something vicious and powerful is murdering Londoners, and the cops who arrested him for his father's death believe it's our hero. Music and politics both play crucial (but not intrusive) roles in this beautifully written first novel, a dark fairy tale that is a welcome addition to the tradition of alternate Londons such as those conceived of by Michael Moorcock, Christopher Fowler, Neil Gaiman, Iain Sinclair, and Peter Ackroyd.