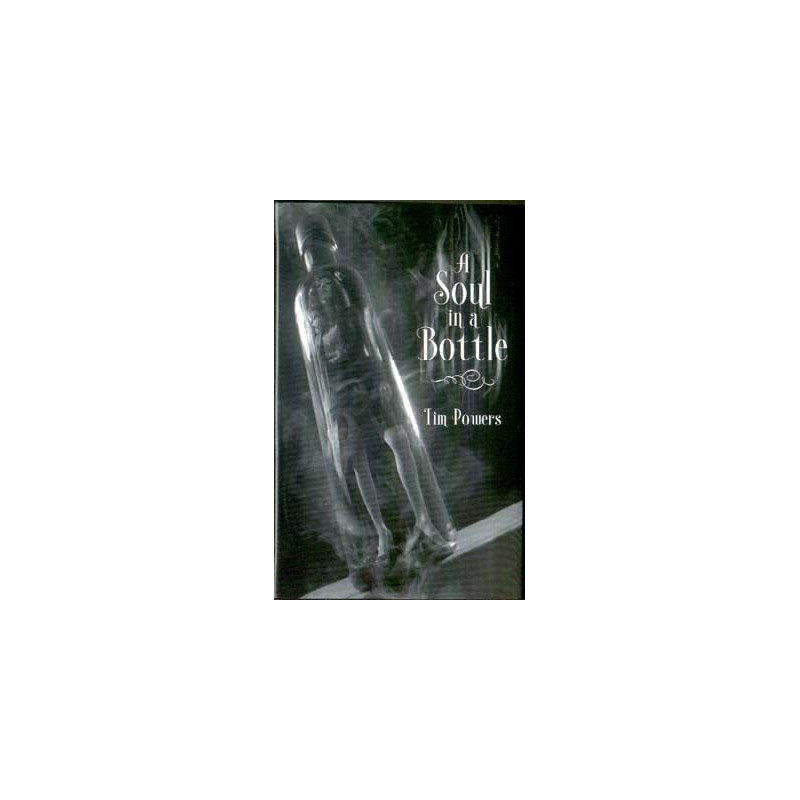  
A Soul in a Bottle by Tim Powers (SIGNED HB 1/500)
Hardbound. This special signed edition is limited to 500 numbered copies and 26 lettered copies. This is copy 448. Signed by Tim Powers.

Delivery policy
Options presented upon check-out for 1-3 day delivery
NOTE: SOLD and unlikely to have a copy again in the future.

Format: Hardbound

Condition: brand new

Pages: 88pp, 2006 edition

Status: Limited to 500 copies. Signed by the author Tim Powers.

A first edition of a 1968 book of poems, with a sonnet that appears in no other copy- a mysterious girl with a special fountain-pen, who needs a special favor- and an old woman who warns used-book dealer George Sydney that helping the girl he's fallen in love with will mean that he will never have fallen in love.

Hollywood Boulevard, with its bars and used-book stores and the legendary Chinese Theater, is the psychich killing ground where Sydney must learn the rules of an old supernatural rivalry- and choose to save either the woman he loves, or his soul.