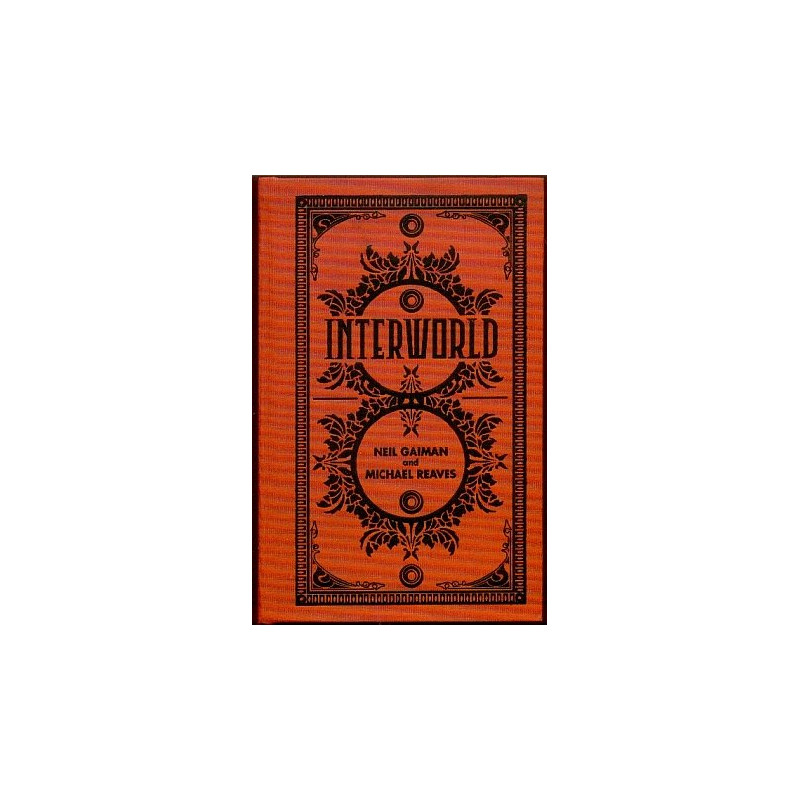  
Interworld by Neil Gaiman & Michael Reaves (SIGNED, Limited 1/500)
Signed both by Neil Gaiman and Michael Reaves. Hardbound with intricate stamping. Limited to 500 numbered copies. Master storyteller Neil Gaiman and Emmy Award-winning science-fiction writer Michael Reaves team up to create a dazzling tale of magic, science, honor, and the destiny of one very special boy—and all the others like him.

Delivery policy
Options presented upon check-out for 1-3 day delivery
Format: Hardbound without dustjacket as issued. Extensive, intricate stamping cover/boards

Condition: brand new, only opened for inspection

Pages: 184pp.

Status: SIGNED by both Neil Gaiman and Michael Reaves. Limited to 500 numbered copies. Make your copy more unique than everyone else!

Joey Harker isn't a hero.

In fact, he's the kind of guy who gets lost in his own house.

But then one day, Joey gets really lost. He walks straight out of his world and into another dimension.

Joey's walk between the worlds makes him prey to two terrible forces—armies of magic and science who will do anything to harness his power to travel between dimensions.

When he sees the evil those forces are capable of, Joey makes the only possible choice: to join an army of his own, an army of versions of himself from different dimensions who all share his amazing power and who are all determined to fight to save the worlds.