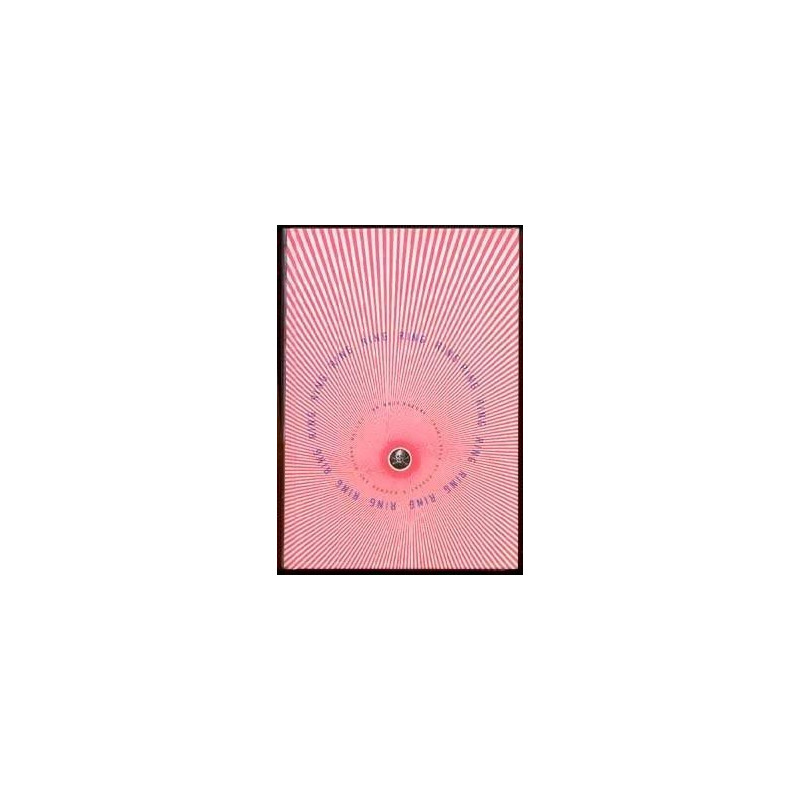  
Ring by Koji Suzuki (Hardbound)
Hardbound. Read the novel that spawned blockbuster horror films on both sides of the Pacific.

Delivery policy
Options presented upon check-out for 1-3 day delivery
Format: Hardbound, 1st edition (English)

Condition: vg- condition, minor shelf wear

Asakawa is a hardworking journalist who has climbed his way up from a local-news beat reporter to a writer for his newspaper's weekly magazine. His one mistake along the way, getting too close to the subject of one of his stories on the occult, still haunts him.

Never much of a family man, not even his niece's sudden, inexplicable death moves him.. until he learns that on the night of her death another healthy teenager died in Tokyo at the exact same time of sudden heart failure. Sensing something extraordinary, Asakawa beings to investigate with the aid of his strange old classmate Ryuji, a cynical philosophy professor and a self-proclaimed rapist.

The two are led from a metropolitan Tokyo that teems with modern society's fears to rural sections of Japan- a highland resort, a volcanic island and a countryside clicni- that are haunted by the past. The hunt puts them on the trail of an apocalyptic Force that will call for Asakawa to choose between saving his family and saving civilization.

Ring is a chillingly told story, a masterfully suspenseful mystery, and a sensuously literary post-modern trip.