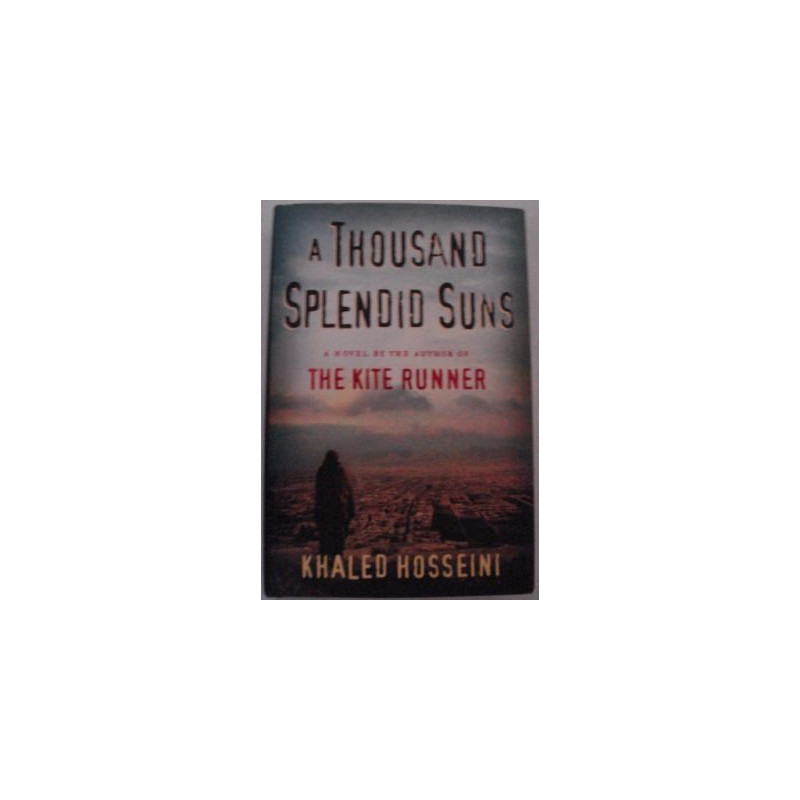  
A Thousand Splendid Suns by Khaled Hossein (HB Signed)
Hardbound. From the bestselling author of The Kite Runner. Signed by the author on the title page- In English and his own native language (Farsi).  Best offers welcome.

Delivery policy
Options presented upon check-out for 1-3 day delivery
NOTE: SOLD. Unlikely to restock again.

Format: Hardbound

Condition: brand new/unread condition, opened only for signing

Status: Signed by the author on the title page- In English and his own native language (Farsi). Included is a glossy photo of the author from the signing event, and a promotional bookmark

After 103 weeks on the New York Times bestseller list and with four million copies of The Kite Runner shipped, Khaled Hosseini returns with a beautiful, riveting, and haunting novel that confirms his place as one of the most important literary writers today.

Propelled by the same superb instinct for storytelling that made The Kite Runner a beloved classic, A Thousand Splendid Suns is at once an incredible chronicle of thirty years of Afghan history and a deeply moving story of family, friendship, faith, and the salvation to be found in love.

Born a generation apart and with very different ideas about love and family, Mariam and Laila are two women brought jarringly together by war, by loss and by fate. As they endure the ever escalating dangers around them-in their home as well as in the streets of Kabul-they come to form a bond that makes them both sisters and mother-daughter to each other, and that will ultimately alter the course not just of their own lives but of the next generation. With heart-wrenching power and suspense, Hosseini shows how a woman's love for her family can move her to shocking and heroic acts of self-sacrifice, and that in the end it is love, or even the memory of love, that is often the key to survival.

A stunning accomplishment, A Thousand Splendid Suns is a haunting, heartbreaking, compelling story of an unforgiving time, an unlikely friendship, and an indestructible love.