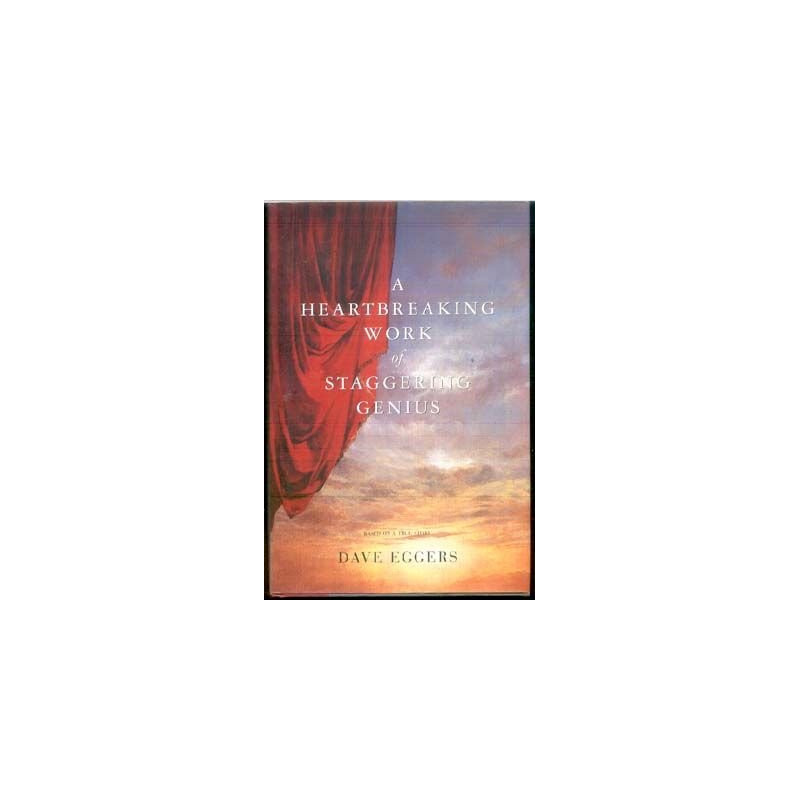  
A Heartbreaking Work of Staggering Genius by Dave Eggers (HB 1st/1st)
Hardbound. Pulitzer Prize finalist. A virtuostic piece of writing, a big, daring, manic-depressive stew of a book that noisily announces the debut of a talented- yes, staggeringly talented new writer.

Delivery policy
Options presented upon check-out for 1-3 day delivery
Format: Hardbound

Condition: vg- condition, minor shelf wear

Status: First edition, first printing, modern collectible

Based on a True Story? For starters, there's a good bit of staggering genius before you even get to the true story, including a preface, a list of "Rules and Suggestions for Enjoyment of This Book," and a 20-page acknowledgment section complete with special mail-in offer, flow chart of the book's themes, and a lovely pen-and-ink drawing of a stapler (helpfully labeled "Here is a drawing of a stapler:"). What could be funny about the final days of Eggers' mother's battle with stomach cancer, just a month after the loss of his father to another form of cancer? Barely out of college, Eggers is responsible for the care of his eight-year-old brother, Toph. Together they relocate from the Midwest to Berkeley. Young, eager, full of himself, Eggers teams up with like-minded pals in the media-crazed early 90s to create the satirical magazine Might. Not just for the MTV-fan age group, this is a very entertaining, well-written book.