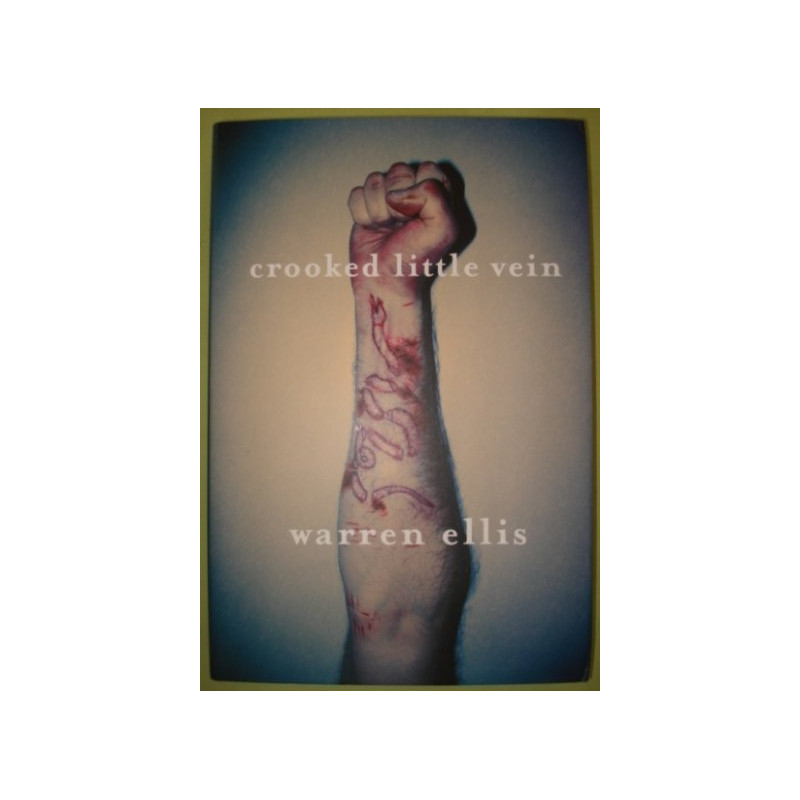  
Crooked Little Vein by Warren Ellis (SIGNED, Hardbound)
Welcome to the limited edition of graphic novelist Warren Ellis's debut novel, about which Publishers Weekly trumpets "The home of the free and the land of the brave has rarely looked so creepy in this snappily paced homage to William Burroughs's Naked Lunch."

Delivery policy
Options presented upon check-out for 1-3 day delivery
Format: Hardbound

Condition: brand new

Pages: 232pp, 2008 edition

Status: Signed by the author and artist. Limited edition of 500 copies only.

Burned-out private dick Michael McGill needs to jump-start his career. What he gets instead is a cattle prod to the crotch. The president's heroin-addicted chief of staff wants McGill to find the Constitution—the real one the Founding Fathers secretly devised for the time of gravest crisis. And with God, civility, and Mom's homemade apple pie already dead or dying, that time is now. But McGill has a talent for stumbling into every imaginable depravity—and this case is driving him even deeper into America's darkest, dankest underbelly, toward obscenities that boggle even his mind.