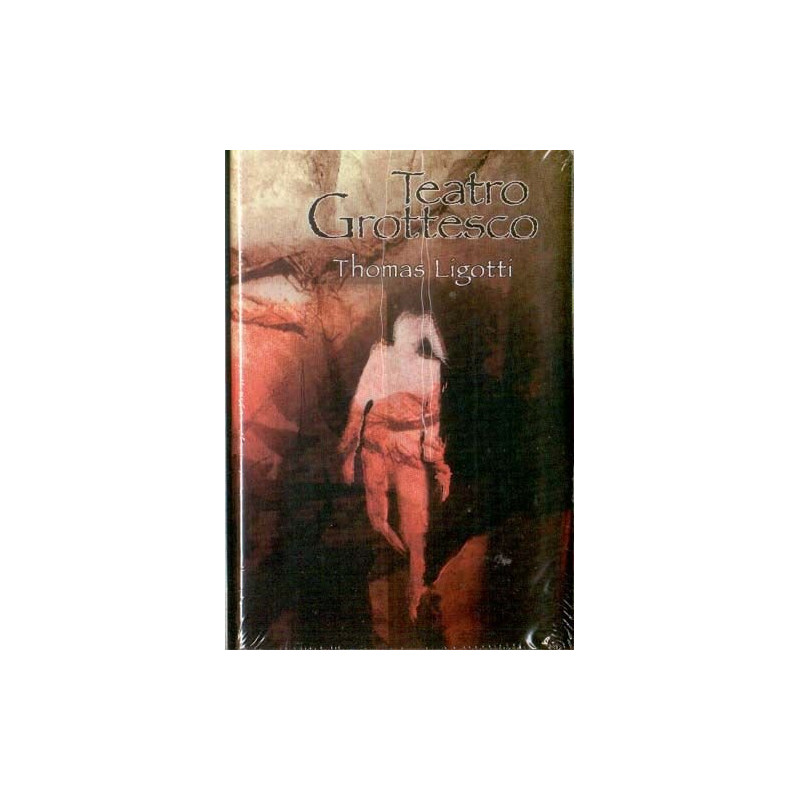  
Teatro Grottesco by Thomas Ligotti (HB)
Hardbound. Thomas Ligotti is often cited as the most curious and remarkable figure in horror literature since H.P. Lovecraft.

Delivery policy
Options presented upon check-out for 1-3 day delivery
Format: Hardbound

Condition: brand new and sealed in original plastic packaging, Mythos Books 2007

Status: Re-issue of the out-of-print edition

Contents:

DERANGEMENTS: Purity / The Town Manager / Sideshow, and Other Stories / The Clown Puppet / The Red Tower.

DEFORMATIONS: My Case for Retributive Action / Our Temporary Supervisor / In a Foreign Town, In a Foreign Land.

THE DAMAGED AND THE DISEASED: Teatro Grottesco / Gas Station Carnivals / The Bungalow House / Severini / The Shadow, the Darkness.

Celebrated for his exceptionally grotesque imagination and facility as a prose writer, he is a five-time recipient of the most prestigious awards in horror literature. This fact is unusual in that Ligotti's work does not display the traits which have come to be associated with contemporary horror - sympathetic heroes, settings in the everyday world, and good versus evil scenarios. Instead, he has followed a literary tradition that began with Edgar Allan Poe, portraying characters that are outside of anything that might be called normal life, depicting strange locales far off the beaten track, and rendering a grim vision of human existence as a perpetual nightmare.
The stories collected in Teatro Grottesco, for instance, feature tormented individuals who play out there doom in various odd little towns for which Ligotti is noted as well as in dark sectors frequented by sinister and often blackly comical eccentrics. The cycle of narratives that include the title work of this collection introduces the readers to a freakish community of artists who encounter demonic perils that threaten their lives and their sanity.
In other tales, characters live in the shadow of menacing forms and forces that ultimately envelop them in the most perverse and deranged destinities. The 'funny town' of 'The Town Manager', the 'medicine shop' of 'The Clown Puppet', and the foggy terrain 'across the border' of 'Our Case for Retributive Action' and 'Our Temporary Supervisor' are among the venues that close in on those fated to exist within their precincts. These are selected examples of the bleak array of persons and places that compose the fiction of Thomas Ligotti. As one critic has written, 'Ligotti is wonderful and original; has a dark vision of a new and special kind, a vision that no one has had before him.'