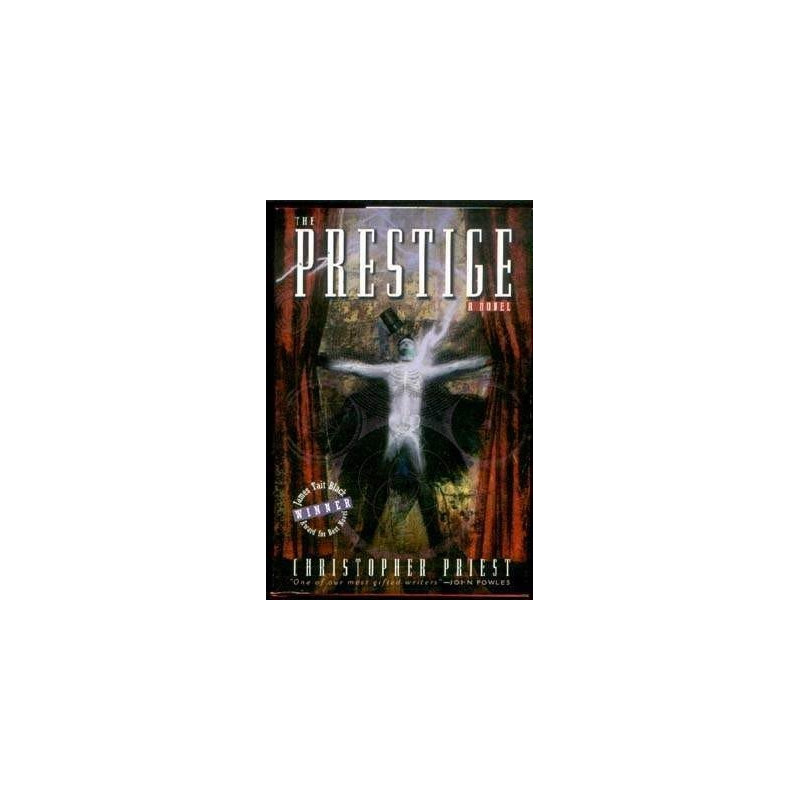  
The Prestige by Christopher Priest (HB 1st/1st)
Hardbound. VERY RARE. First U.S. Edition: October 1996. Winner of the 1996 World Fantasy Award, Winner of James Tait Black Award for Best Novel 1996. Best Offer Price welcome.

Delivery policy
Options presented upon check-out for 1-3 day delivery
Format: Hardbound

Condition: fine/vg+ condition

Edition: First edition, First Printing, US Edition

Status: Very hard-to-find. Good luck!

Ridiculously priced (yet selling) in the collectible books market. Ex-library copies going above US$200.00! Very seldom you'll see a near-mint copy like this.

The Washington Post called this "a dizzying magic show of a novel, chock-a-block with all the props of Victorian sensation fiction: seances, multiple narrators, a family curse, doubles, a lost notebook, wraiths, and disembodied spirits; a haunted house, awesome mad-doctor machinery, a mausoleum, and ghoulish horrors; a misunderstood scientist, impossible disappearances; the sins of the fathers visited upon their descendants." Winner of the 1996 World Fantasy Award, The Prestige is even better than that, because unlike many Victorians, Priest writes crisp, unencumbered prose. And anyone who's ever thrilled to the arcing electricity in the "It's alive!" scene in Frankenstein will relish the "special effects" by none other than Nikola Tesla.

In 1878, two young stage magicians clash in the dark during the course of a fraudulent séance. From this moment on, their lives become webs of deceit and revelation as they vie to outwit and expose one another.

Their rivalry will take them to the peaks of their careers, but with terrible consequences. In the course of pursuing each other's ruin, they will deploy all the deception their magicians' craft can command--the highest misdirection and the darkest science.

Blood will be spilled, but it will not be enough. In the end, their legacy will pass on for generations...to descendants who must, for their sanity's sake, untangle the puzzle left to them.