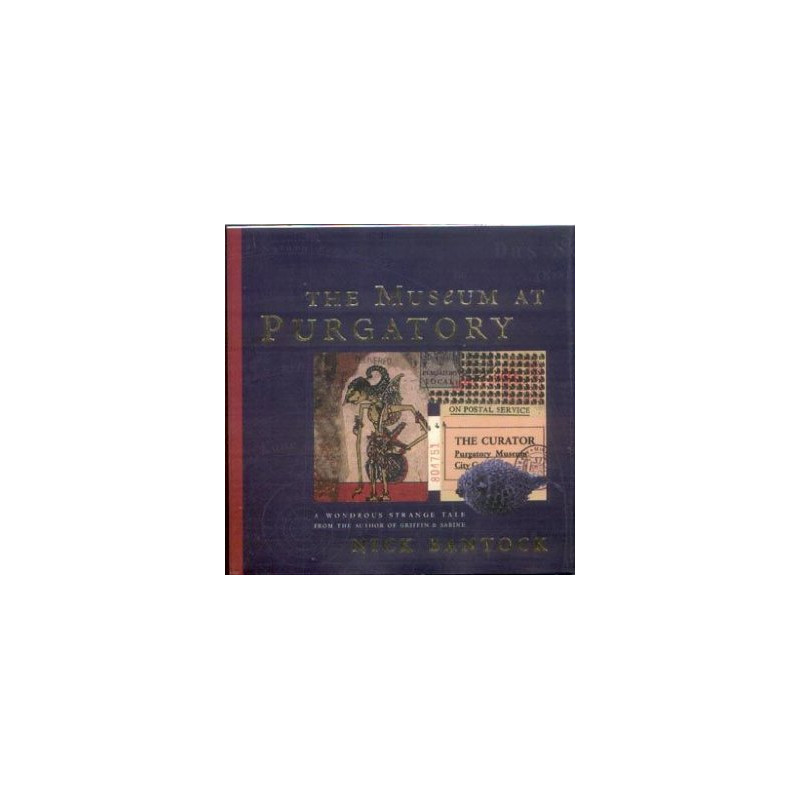  
The Museum at Purgatory by Nick Bantock (HB SIGNED!)
Hardbound. Signed by author Nick Bantock on the title page.

Delivery policy
Options presented upon check-out for 1-3 day delivery
Format: Hardbound

Condition: vg condition, unread, with mylar dustjacket protector

Status: SIGNED by the author on the title page

From magic carpets to miniature mummies to a room simply containing "obscure objects," Curator Non overseas all that is housed in the Museum at Purgatory, and afterlife way station where artists and collectors comb over their lives, trying to discover whether they are headed for Heaven or Hell. As Non takes readers on a fascinating tour through each of the Museum's rooms -- along with its contents and their owners -- he picks up clues about his own forgotten life, piecing together a past that finally allows him to conclude his own story.