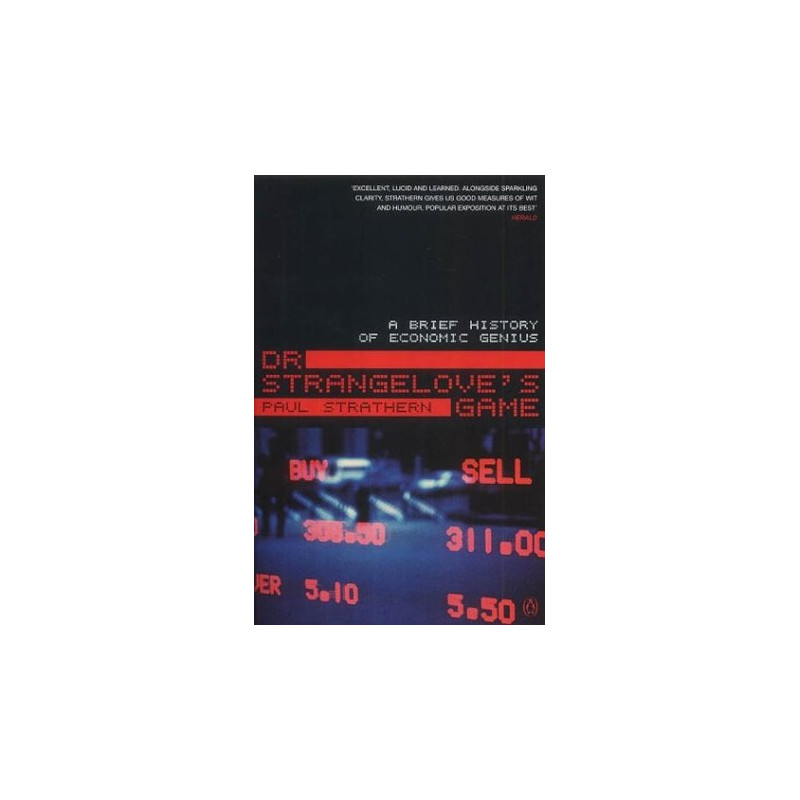  
Dr. Strangelove's Game: A Brief History of Economic Genius by Paul Strathern
The history of economic genius is a tale of brilliance, egomania and borderline insanity.

Delivery policy
Options presented upon check-out for 1-3 day delivery
Format: Trade Paperback

Condition: vg-/good+ condition, minor shelf wear, appears very lightly read

Size: 5.25"x8.0"

Pages: 342pp, 2002 UK Penguin edition

Others: All defects if any are formulated into pricing

An account of the lives, times and ideas of the great economists - men like Adam Smith, Karl Marx and John Maynard Keynes who were fascinating characters as well as influential thinkers. Strathern also introduces a host of lesser known figures whose theories were as eccentric as they were - medieval monks obsessed with the maths of gambling; crackpot academics; an alleged murderer who controlled France's finances; and, of course, Dr Strangelove himself - John von Neumann, the crippled, crazed genius who invented game theory.

Paul Strathern uncovers the lives and ideas of the great philosophers of money against the backdrop of some of history's most turbulent events: the South Sea Bubble, the French and Russian Revolutions and the Crash of 1929. On the way he provides an account of the great, the good and the downright bad in economic theories. In fact, everything you ever wanted to know about economics, but were too afraid to ask.