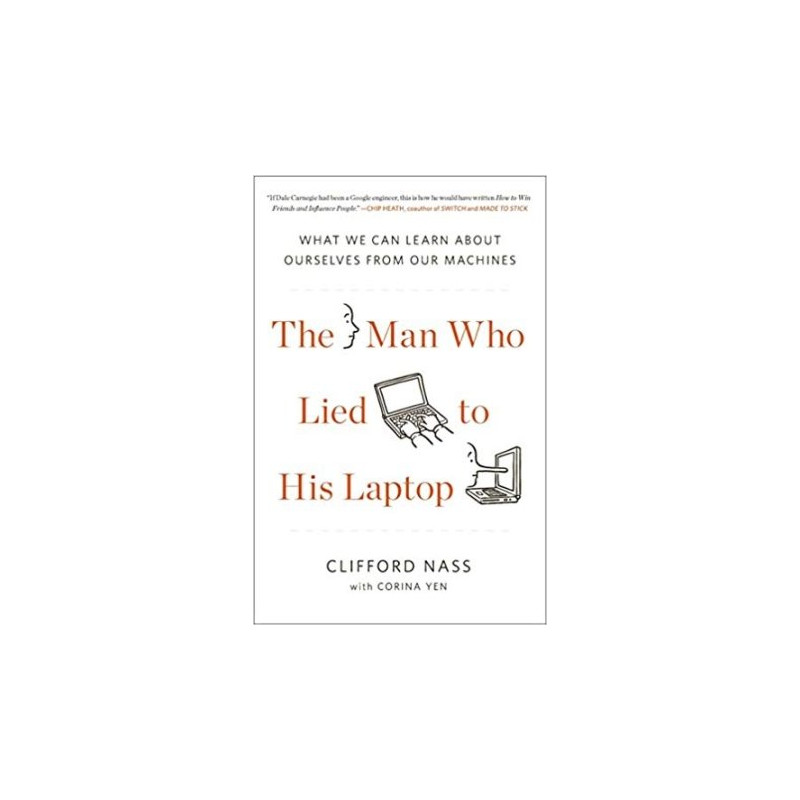  
The Man Who Lied to His Laptop: What We Can Learn About Ourselves from Our Machines
Counterintuitive insights about building successful relationships- based on research into human-computer interaction.

Delivery policy
Options presented upon check-out for 1-3 day delivery
Format: Trade Paperback

Condition: vg- condition, minor shelf wear, however there are pink highlights now and then in the middle section of the book

Size: 5.25"x8.0"

Pages: 232pp, 2012 edition

Others: All defects if any are formulated into pricing. May or may not have previous store stickers. Items were inspected but may still missed writings/inscriptions.

Books like Predictably Irrational and Sway have revolutionized how we view human behavior. Now, Stanford professor Clifford Nass has discovered a set of rules for effective human relationships, drawn from an unlikely source: his study of our interactions with computers.

Based on his decades of research, Nass demonstrates that-although we might deny it-we treat computers and other devices like people: we empathize with them, argue with them, form bonds with them. We even lie to them to protect their feelings.

This fundamental revelation has led to groundbreaking research on how people should behave with one another. Nass's research shows that: Mixing criticism and praise is a wildly ineffective method of evaluation

Flattery works-even when the recipient knows it's fake

Introverts and extroverts are each best at selling to one of their own

Nass's discoveries provide nothing less than a new blueprint for successful human relationships.