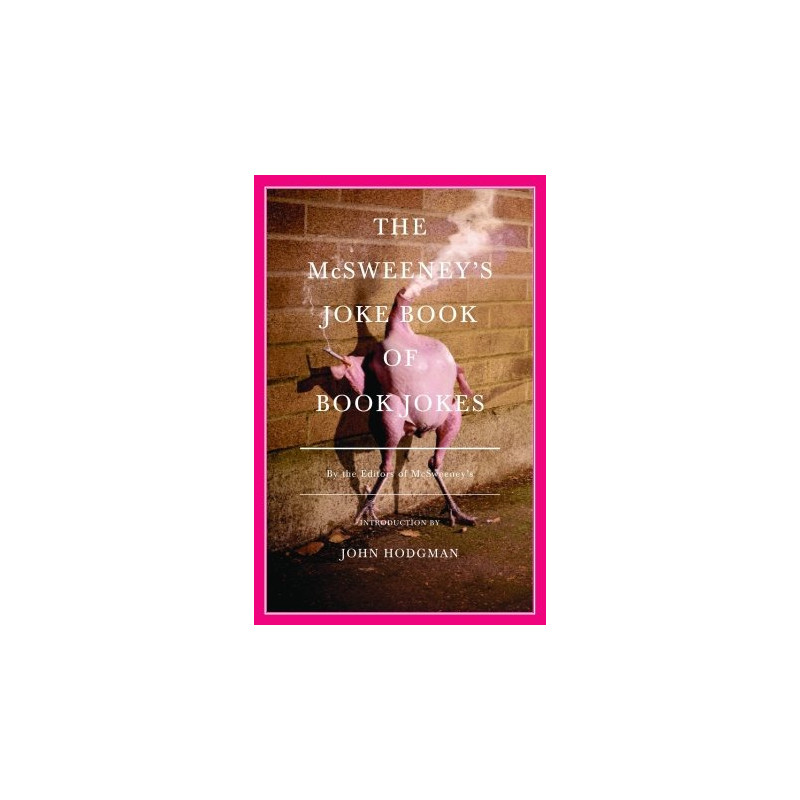  
The McSweeney's Joke Book of Book Jokes
By the Editors of McSweeney's. Introduction by John Hodgman.

Delivery policy
Options presented upon check-out for 1-3 day delivery
Format: Trade paperback

Condition: vg- condition, minor shelf wear except for visible storage/aging wear (light brown spottings)

Size: 5.25"x8.0"

Pages: 220pp, 2008 edition

Others: All defects if any are formulated into pricing. May or may not have previous store stickers. Items were inspected but may still missed writings/inscriptions.

As John Hodgman says in this book's introduction, "We all know that books are funny. First, they are made of paste and cloth, which is funny, as is the fact that people still buy and read them." With that in mind, the McSweeney's Joke Book of Book Jokes collects the best book-related humor from the humor-laden archives of McSweeney's Internet Tendency. Open it and be regaled by such sketches, lists, letters, and spoofs as:

Postcards from James Joyce to his Brother Stan
Winnie-the-Pooh is My Coworker
Ikea Product or Lord of the Rings Character?
Popular Children's Fairy Tales Reimagined Using Members of My Family
The Very Unauthorized Biography of Steven Seagal
Chuck Norris Erotica
John Updike, Television Writer
Jane Eyre Runs for President
Cormac McCarthy Writes to the Editor of the Santa Fe New Mexican
Holden Caulfield Gives the Commencement Speech to a High School
Letters from Odysseus's College Roommate

And many dozens more.