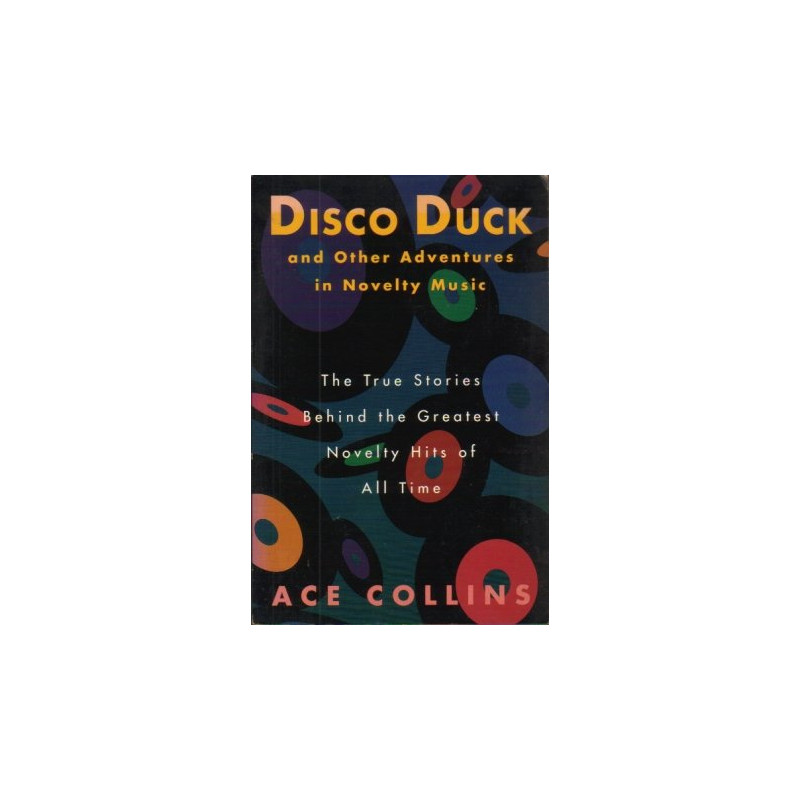  
Disco Duck and Other Adventures in Novelty Music by Ace Collins
The True Stories behind the Greatest Novelty Hits of All Time.

Delivery policy
Options presented upon check-out for 1-3 day delivery
Format: Trade paperback

Condition: vg-/good+ mildly read condition, minor shelf wear

Size: 6.0"x9.0"

Pages: 266pp, 1998 edition

Others: All defects if any are formulated into pricing

They're offbeat. They're unusual. Sometimes they're just plain silly. This entertaining guide to the best novelty hits of all time will bring back plenty of memories--and tell the true stories behind the songs. Find out why "They're Coming to Take Me Away, Ha-Haaa!" was banned...how Michael Jackson reacted to Weird Al's parody, "Eat It"...the real-life events that inspired the hit "Harper Valley, P.T.A."--and much, much more.