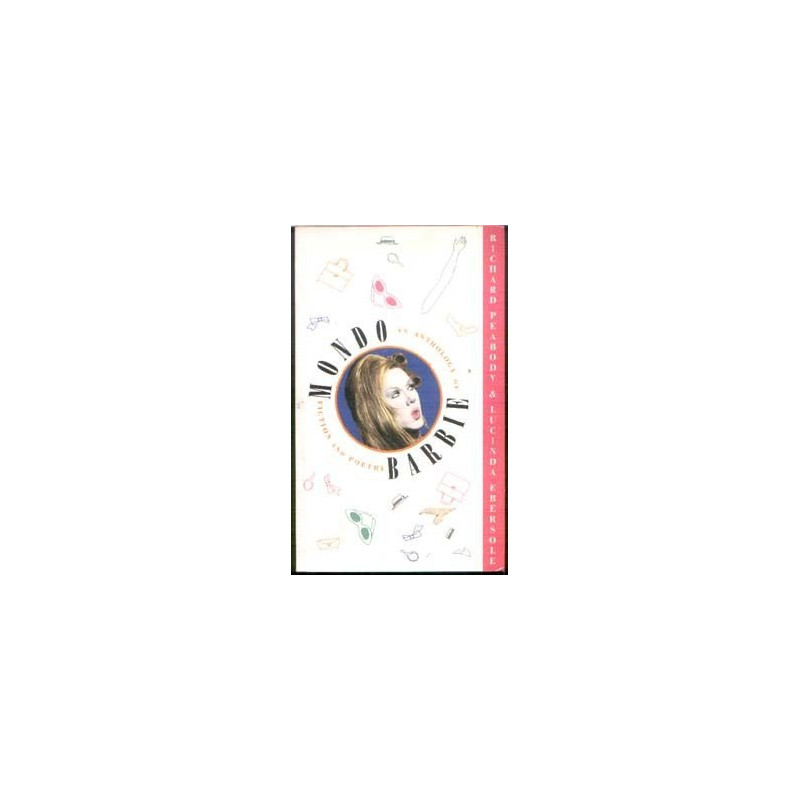  
Mondo Barbie: An Anthology of Fiction & Poetry
Edited by Lucinda Ebersole & Richard Peabody. Barbie is a problem for many... A deep problem.

Delivery policy
Options presented upon check-out for 1-3 day delivery
Format: Trade paperback, flap jacket

Condition: vg- condition, minor shelf wear

Size: 5.5"x9.25"

Pages: 186pp

Barbie is an American icon: the product of an adult's fantasy of a girl child's toy. Or is Barbie the adult's toy and the child's fantasy?

What happens when the adult fantasy collides with the child's fantasy? Sparks fly, as you will see from these stories and poems- some from Barbie's point of view, some about Barbie's impact on specific characters- by A.M. Homes, Sandra Cisneros, Julia Alvarez, Alice McDermott, David Trinidad, Marge Piercy, Rebecca Brown, Philip Levine, and twenty-six other writers, all warped by Barbie at a tender age.

All that misplaced Barbie angst of your youth, all the childhood conditioning is revealed at last in Mondo Barbie.