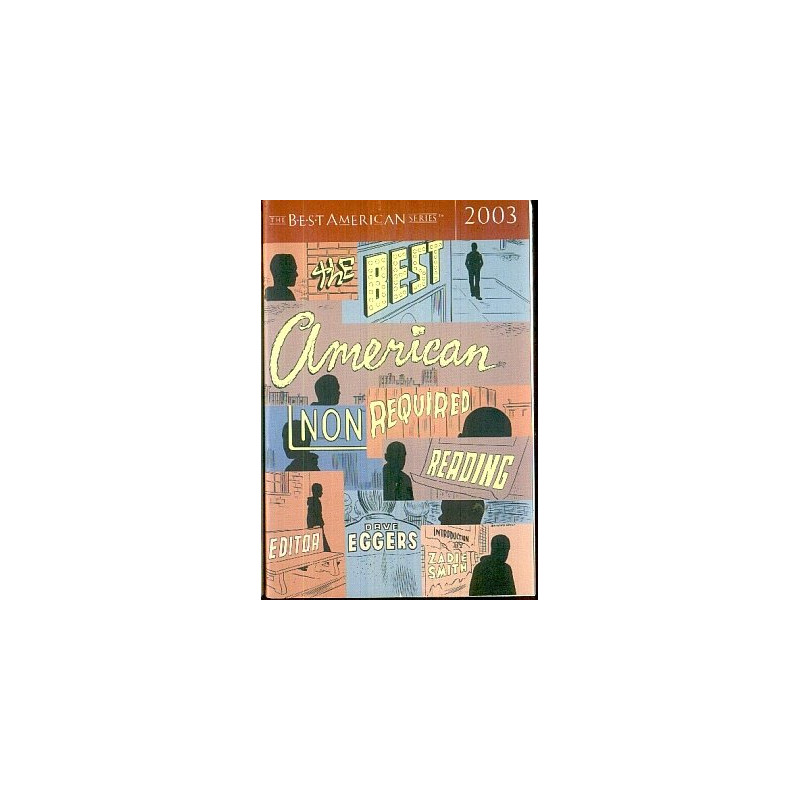  
The Best American Nonrequired Reading 2003 (Dave Eggers)
The Best American series has been the premier annual showcase for the country's finest short fiction and nonfiction since 1915. For each volume, the very best pieces are selected by a leading writer in the field, making the Best American series the most respected--and most popular--of its kind.

Delivery policy
Options presented upon check-out for 1-3 day delivery
Format: Trade paperback

Condition: vg condition, minor shelf wear, unread overstock copy

Size: 5.25"x8.0"

Pages: 330pp, 2003 edition

Dave Eggers, who will be editing The Best American Nonrequired Reading annually, has once again chosen the best and least-expected fiction, nonfiction, satire, investigative reporting, alternative comics, and more from publications large, small, and on-line -- The Onion, The New Yorker, Shout, Time, Zoetrope, Tin House, Nerve.com,and McSweeney's, to name just a few. Read on for "Some of the best literature you haven't been reading . . . And it's fantastic. All of it." (St. Petersburg Times).

Lynda Barry
Jonathan Safran Foer
Lisa Gabriele
Andrea Lee
J. T. Leroy
Nasdijj
ZZ Packer
David Sedaris, and many more.