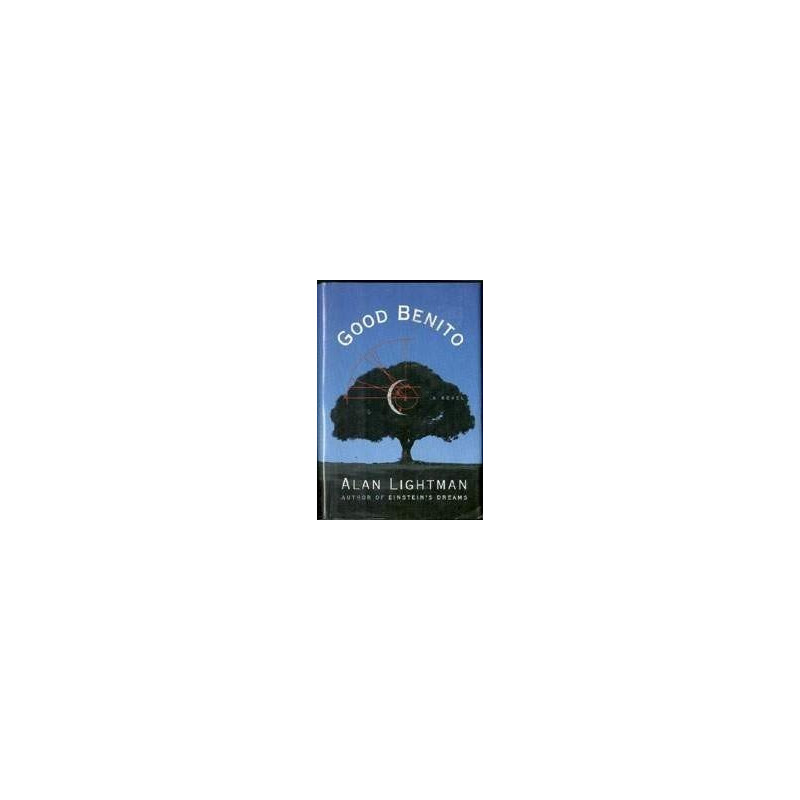  
Good Benito by Alan Lightman (Einstein's Dreams, Hardbound)
Hardbound. From the author of the best-selling Einstein's Dreams comes a wonderfully original, deeply moving, and wryly funny novel about the clash between the absolutes of science and vagaries of human experience.

Delivery policy
Options presented upon check-out for 1-3 day delivery
Format: Hardbound

Condition: vg- condition, minor shelf wear

Size: 4.5"x6.25"

Pages: 216pp, 1996 edition

Bennett always knew he would live a life of science. From the homemade rockets and experiments of his childhood to the complex equations he solved as a professor of physics, his vision has transformed the uncertainty and frailty of life into an order and beauty that he inhabits with deep satisfaction. But his vision betrays him, revealing a profound incompleteness, an inadequacy to confront the contradictions of his life: the black maid who raises him and loves him but cannot welcome him into her own house, the mentally absent father who wishes he'd died a hero in WW2, the self-destructive wife who invites Bennett's cruelty. As Bennett struggles between reason and intuition, he slowly learns to allow the imperfections of daily life- the chaos he has worked so hard to control- to broaden his understanding of the world and his place in it. Written with lyrical sparseness, hilarity mixed with sadness, the story of Bennett's struggle becomes both a beautifully rendered portrait of the emotional life of a scientist and a resonant tale of the disillusionment that haunts us all.