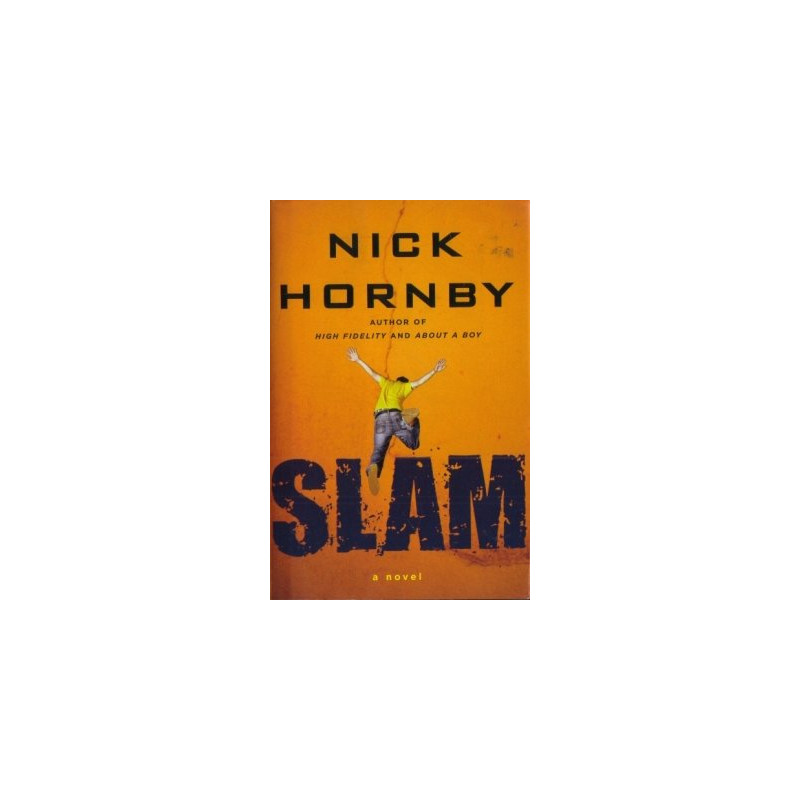  
Slam by Nick Hornby
Nick Hornby's poignant and witty novel shows a rare and impressive understanding of human relationships and what it really means to be a man.

Delivery policy
Options presented upon check-out for 1-3 day delivery
NOTE: Image shown is the hardbound copy and for reference only. This is a trade paperback edition with the stork (with baby) on the cover.

Format: Trade Paperback

Condition: vg- condition, minor shelf wear

Size: 5.25"x8.0"

Pages: 310pp, 2007 edition

For 16-year-old Sam, life is about to get extremely complicated. He and his girlfriend—make that ex-girlfriend— Alicia have gotten themselves into a bit of trouble. Sam is suddenly forced to grow up and struggle with the familiar fears and inclinations that haunt us all.