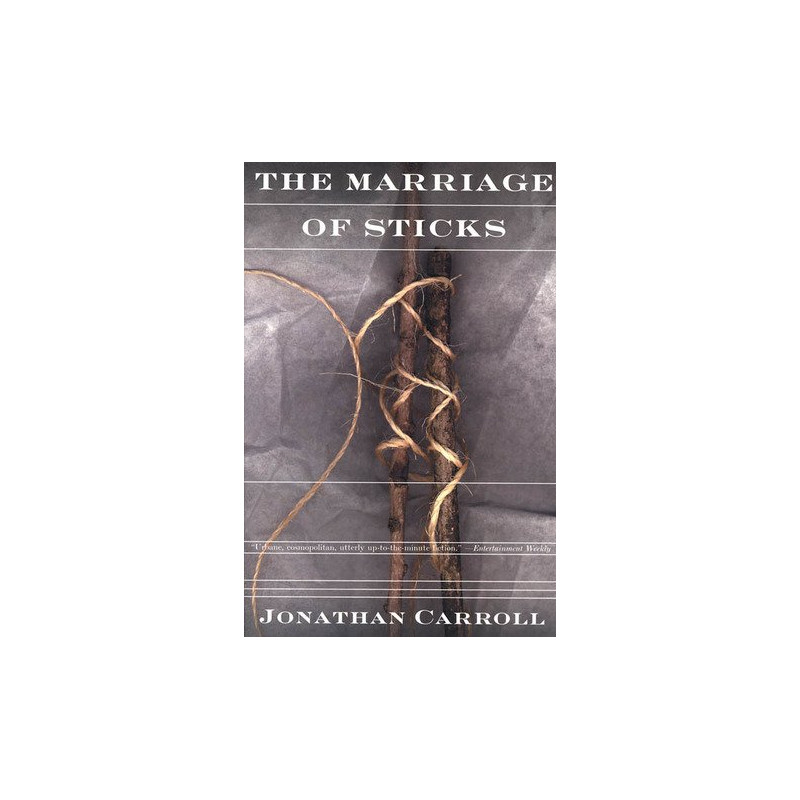  
The Marriage of Sticks by Jonathan Carroll
Jonathan Carroll is one of the most admired writers of his generation. The Marraiage of Sticks is his most recent addition to a long and triumphant career.

Delivery policy
Options presented upon check-out for 1-3 day delivery
Format: Trade Paperback

Condition: vg- condition, minor shelf, light storage wear

Size: 5.25"x8.0"

Pages: 272pp, 2000 edition

Others: All defects if any are formulated into pricing


Miranda Romanac is a successful thirtysomething woman in today's modern world, yet she feels alone and adrift on the sea of her life. At her high school reunion she makes a shattering discovery that further undermines her already shaky sense of who she is and where she is going. When she meets the remarkable Hugh Oakley, her life takes a 180-degree turn for the better--but at what price?
When they move to a house in the country to start a new life together, the reality Miranda had once known begins to slip away. Miranda is haunted by alarming, impossible visions and strangers whom she feels certain she has known, although they are all from other times and places. As these phantom lives consume her own and begin to affect all that she knows and loves, Miranda must learn the truth to reclaim it. But sometimes the hardest truth to accept is the knowledge of who we really are.