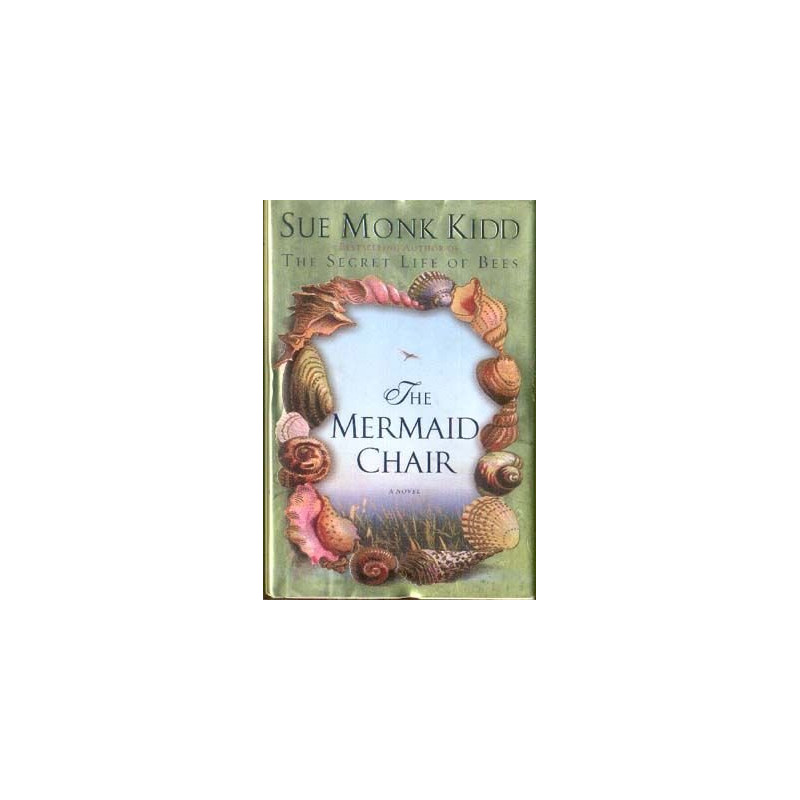  
The Mermaid Chair by Sue Monk Kidd (Hardbound)
Sue Monk Kidd's phenomenal debut, The Secret Life of Bees, became a runaway bestseller that is still on the New York Times bestseller list more than two years after its paperback publication. Now, in her luminous new novel, Kidd has woven a transcendent tale that will thrill her legion of fans.

Delivery policy
Options presented upon check-out for 1-3 day delivery
Format: Hardbound

Condition: vg- condition, minor shelf wear, unread overstock copy

Pages: 336pp, 2005 edition

"What saves The Mermaid Chair from the curse of the second-novel blues is its warmhearted, resilient heroine." -Baltimore Sun

Sue Monk Kidd's The Mermaid Chair is the soulful tale of Jessie Sullivan, a middle-aged woman whose stifled dreams and desires take shape during an extended stay on Egret Island, where she is caring for her troubled mother, Nelle. Like Kidd's stunning debut novel, The Secret Life of Bees, her highly anticipated follow up evokes the same magical sense of whimsy and poignancy.

While Kidd places an obvious importance on the role of mysticism and legend in this tale, including the mysterious mermaid's chair at the center of the island's history, the relationships between characters is what gives this novel its true weight. Once she returns to her childhood home, Jessie is forced to confront not only her relationship with her estranged mother, but her other emotional ties as well. After decades of marriage to Hugh, her practical yet conventional husband, Jessie starts to question whether she is craving an independence she never had the chance to experience. After she meets Brother Thomas, a handsome monk who has yet to take his final vows, Jessie is forced to decide whether passion can coexist with comfort, or if the two are mutually exclusive. As her soul begins to reawaken, Jessie must also confront the circumstances of her father's death, a tragedy that continues to haunt Jessie and Nelle over thirty years later.

By boldly tackling such major themes as love, betrayal, grief, and forgiveness, The Mermaid Chair forces readers to question whether moral issues can always be interpreted in black or white. It is this ability to so gracefully present multiple sides of a story that reinforces Kidd's reputation as a well-respected modern literary voice.