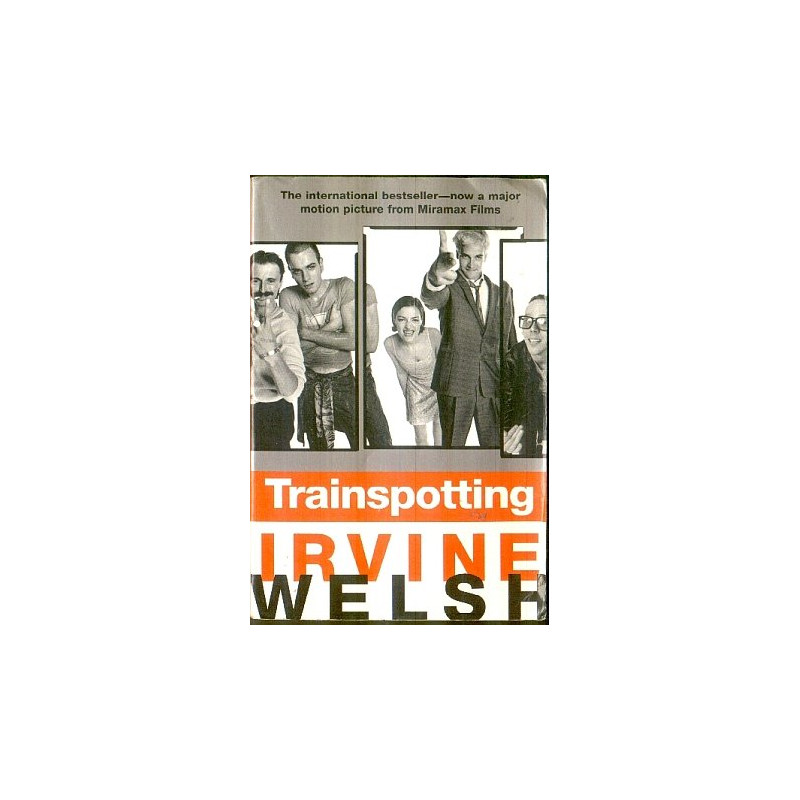  
Trainspotting by Irvine Welsh (UK Cover)
Rebel Inc said about this book: "The best book ever written by man or woman.. deserves to sell more copies than the Bible".

Delivery policy
Options presented upon check-out for 1-3 day delivery
NOTE: Image for reference only. Actual cover is the UK skull cover (Vintage Books 2013)

Format: Trade paperback

Condition: vg- condition, minor shelf wear,

Size: 5.0"x7.5"

Pages: 432pp, 2013 Vintage Books edition

Irvine Welsh's controversial first novel, set on the heroin-addicted fringe of working-class youth in Edinburgh, is yet another exploration of the dark side of Scottishness. The main character, Mark Renton, is at the center of a clique of nihilistic slacker junkies with no hopes and no possibilities, and only "mind-numbing and spirit-crushing" alternatives in the straight world they despise. This particular slice of humanity has nothing left but the blackest of humor and a sharpness of wit. American readers can use the glossary in the back to translate the slang and dialect--essential, since the dialogue makes the book. This is a bleak vision sung as musical comedy.