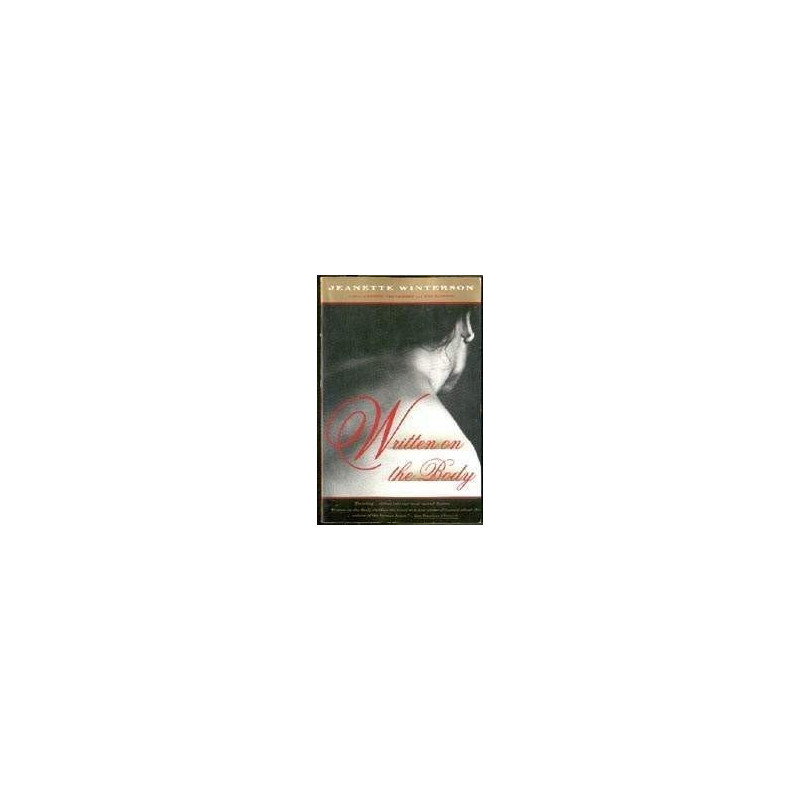  
Written On The Body by Jeanette Winterson
From the bestselling author of Sexing the Cherry and The Passion.

Delivery policy
Options presented upon check-out for 1-3 day delivery
Format: Trade paperback

Condition: vg- condition, minor shelf wear

Size: 5.25"x8.0"

Pages: 190pp

With the same stylistic daring and emotional energy that have made her one of England's most celebrated young writers, Jeanette Winterson has written her most beguillingly seductive novel to date. The narrator of Written on the Body hasneither name nor gender; the beleod is a married woman. And as Winterson chronicles their consuming affair, she compels us to see love stripped of cliches and categories, as a phenomenon as visceral as blood and organs, bone and tissue- and as strange as an undiscovered continent.