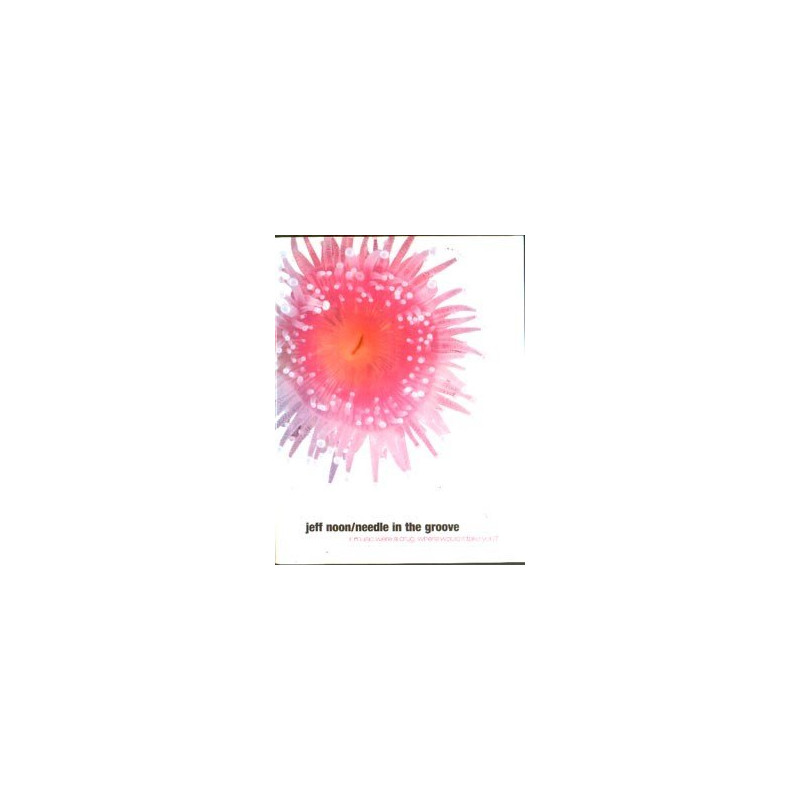  
Needle in the Groove by Jeff Noon (SIGNED! Very Rare)
Very hard-to-find and signed by author Jeff Noon.

Delivery policy
Options presented upon check-out for 1-3 day delivery
Format: Trade paperback

Condition: vg- condition, minor shelf wear

Size: 6.0"x7.75"

Pages: 288pp, 1999 UK Anchor Books edition

Status: Signed by Jeff Noon on the title page

If drugs were music, how would you listen?

after years of playing bass in lousy two-bit bands, elliot finally gets his big chance/ he mets a singer, a dj and a drummer who seem to have everything/ passion, talent, hypnotic songs, and a whole new way of funky seduction/ but just as their first dance record is climbing the charts, one of the band disappears/ elliot's search for the missing musician becomes a wild, fiercely emotional trip into the dark soul of rhythm

in this astonishing novel jeff noon (author of Vurt) conjures the mystery of dance culture like not other writer/ allowing the complex rhythms of the music to infect his language, noon creates a new kind of writing/ liquid dub poetics/ in the grooves he discovers a world where the scratches of the stylus cut the body/ a dj's samples are melodies of blood/ love is a ghost lost in the boom box/ and the only remix that really matters is the remix of the heart/.