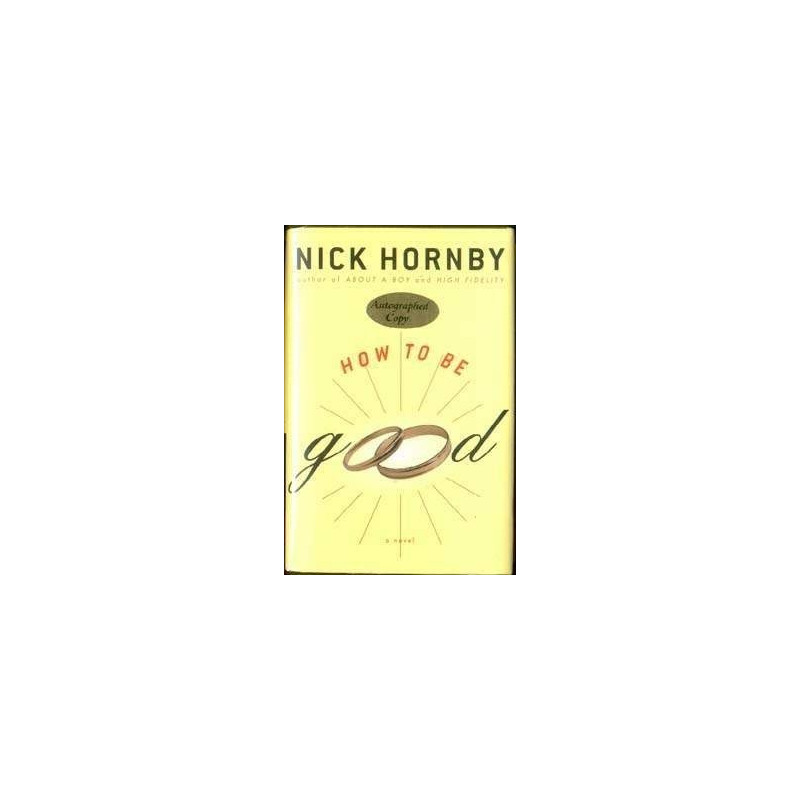  
How To Be Good by Nick Hornby (HB 1st, Signed)
Hardbound. Signed by Nick Hornby on the title page. Best Offer Price welcome.

Delivery policy
Options presented upon check-out for 1-3 day delivery
Format: Hardbound, 1st edition 1st printing

Condition: vg- condition, only opened for signing

Size: 5.5"x8.5"

Pages: 306pp

SIGNED by Nick Hornby. Impt: the image below shows an "Autographed Copy" sticker. This is not attached on the book dustjacket cover. The book is protected by Brodart Mylar Book Jacket (not taped to the jacket, easily removable), and the sticker is attached on this Book Jacket Mylar cover.

According to her own complex moral calculations, Katie Carr has earned her affair. She's a doctor, after alland doctors are decent people, and on top of that her husband David is the self-styled Angriest Man in Holloway. When David suddenly becomes good, howeever- properly, maddeningly, giveaway-all-his-money good - Katie's sums no longer add up, and she is forced to ask herself some very hard questions.. Nick Hornby's briliant new novel offers a painfully funny account of modern marriage and parenthood, and asks that most difficult of questions: what does it mean to be good?