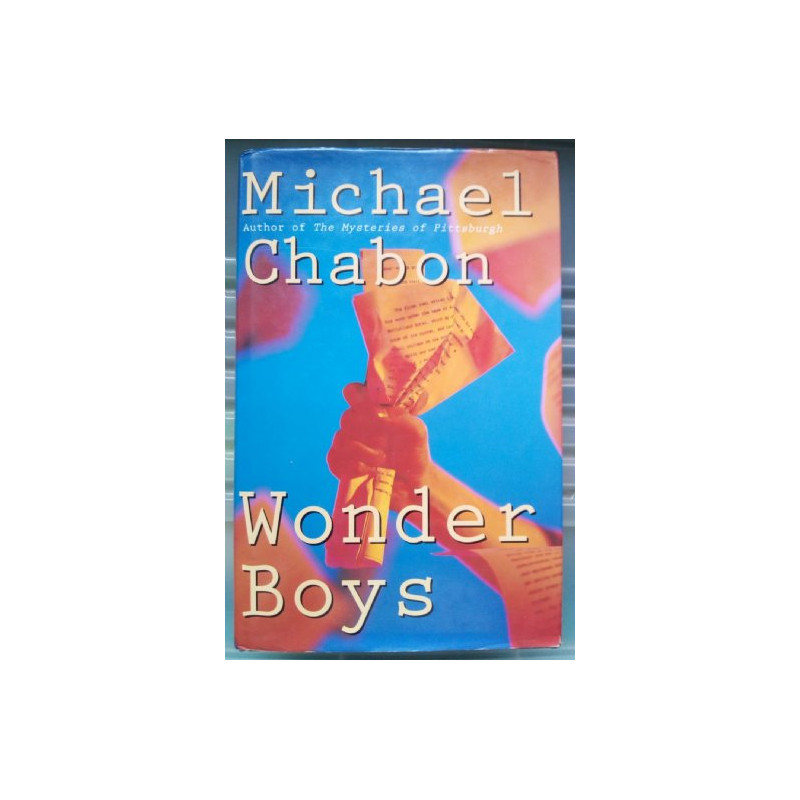  
Wonder Boys by Michael Chabon (HB Signed UK)
Hardbound. UK edition. From the author of The Amazing Adventures of Kavalier and Clay and The Mysteries of Pittsburgh.

Delivery policy
Options presented upon check-out for 1-3 day delivery
Format: Hardbound, UK Edition, Signed by Michael Chabon

Condition: vg condition, minor shelf wear, light bumps

Pages: 370pp

Grady Tripp is a middle-aged philanderer with a penchant for pot and failed marriages, who is unable to complete the long-awaited follow-up to his award-winning novel. His brilliant student James Leer is a troubled young writer obsessed with Hollywood suicides and prone to fabrication and petty thievery. In their odyssey through the streets of Pittsburgh, Grady and James are joined by Grady's pregnant mistress, hilariously bizarre editor, and an achingly beautiful student lodger. The result is a wildly comic, poingnantly moving, and ultimately profound search for past promise, future fame, and a purpose to Grady's life.