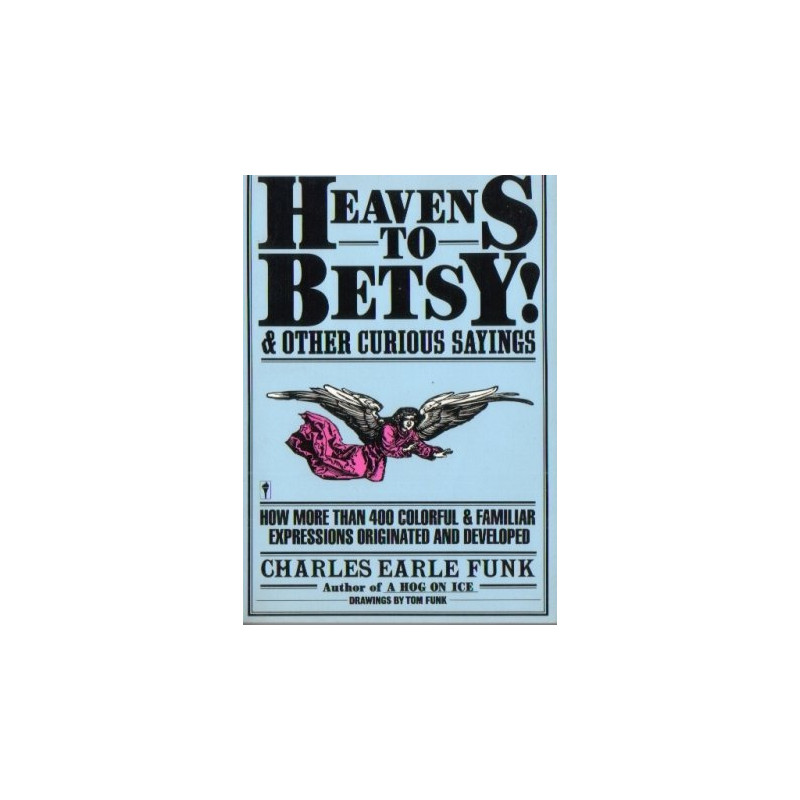  
Heavens to Betsy! & Other Curious Sayings
How more than 400 colorful & familiar expressions originated and developed. By Charles Earle Funk, with illustrations by Tom Funk.

Delivery policy
Options presented upon check-out for 1-3 day delivery
Format: Trade paperback

Condition: vg-/good+ condition, minor shelf /edge wear

Size: 5.25"x8.0"

Pages: 224pp, 1986 edition

Others: All defects if any are formulated into pricing

Here's a quick quiz for you: 1) Does the phrase "mad as a hatter" relate to people who made hats and their implied looniness? 2) Who originated the phrase "iron curtain": Winston Churchill, Joseph Goebbels, or H.G. Wells.? 3) Why do people "take forty winks" and not fifty, or some other number?

The answers to these questions are all to be found in this book - along with the stories of over four hundred other droll, colorful, and sometimes pungent expressions of everyday speech. These saying are derived from classical sources, historic events, famous literature, frontier humor, and the frailties of mankind.