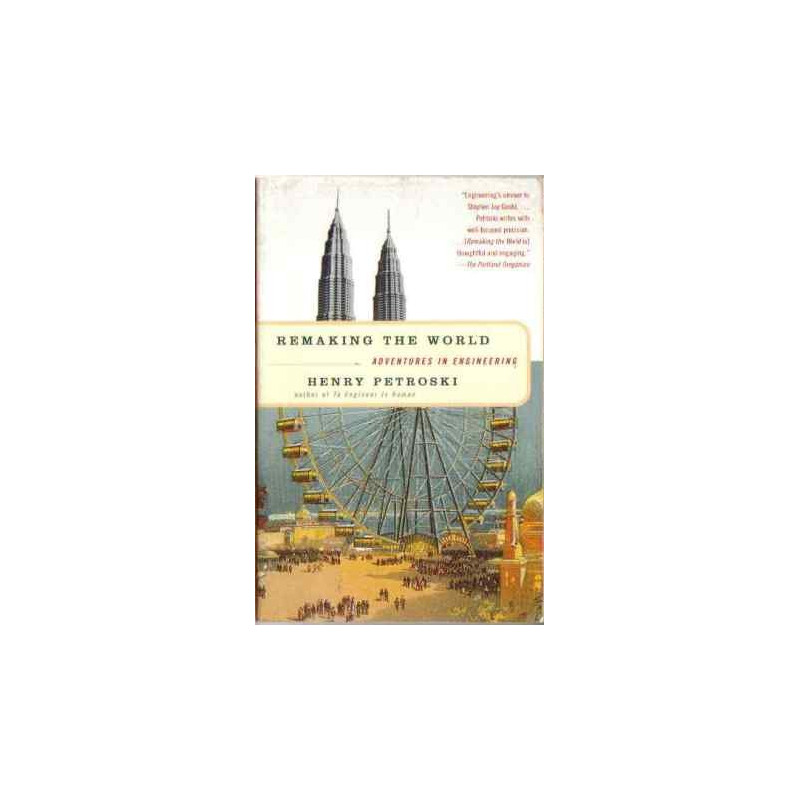  
Remaking the World: Adventures in Engineering by Henry Petroski
Spirited and absorbing, Remaking the World is a celebration of the creative instinct and of the men and women whose inspirations have immeasurably improved our world.

Delivery policy
Options presented upon check-out for 1-3 day delivery
Format: Trade paperback

Condition: vg- condition, minor shelf wear, some light storage wear

Size: 5.25"x8.0"

Pages: 240pp, 1997 edition

From the Ferris wheel to the integrated circuit, feats of engineering have changed our environment in countless ways, big and small. In Remaking the World: Adventures in Engineering, Duke University's Henry Petroski focuses on the big: Malaysia's 1,482-foot Petronas Towers as well as the Panama Canal, a cut through the continental divide that required the excavation of 311 million cubic yards of earth.

Remaking the World tells the stories behind the man-made wonders of the world, from squabbles over the naming of the Hoover Dam to the effects the Titanic disaster had on the engineering community of 1912. Here, too, are the stories of the personalities behind the wonders, from the jaunty Isambard Kingdom Brunel, designer of nineteenth-century transatlantic steamships, to Charles Steinmetz, oddball genius of the General Electric Company, whose office of preference was a battered twelve-foot canoe.