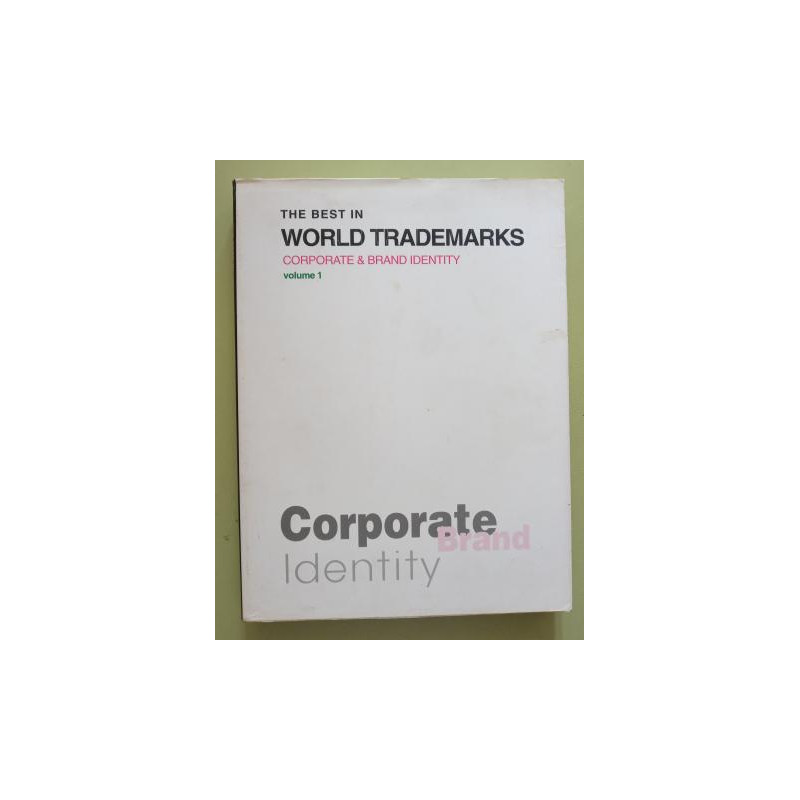  
The Best in World Trademarks: 2 Books set with CD-ROM
The Best in World Trademarks: Corporate and Brand Identity Volume 1 and 2, with CD-ROM. This is a collection of all the famous trademarks of the world for designers to consult with. If you want to see the world's famous industrial and enterprise symbols and brand marks, this is what you are looking for.

Delivery policy
Options presented upon check-out for 1-3 day delivery
Format: Trade paperback with CD-ROM

Condition: vg- condition, minor shelf wear, unread overstock copy

Size: 9.0"x12.0"

Pages: 294pp + 294pp, 2005 edition, Sansung Publishing (Korea)

Note: the foreword is in Korean, but of course you are not after the foreword! CD-ROM is brand new SEALED AND UNTESTED. I do not know the graphic format of the logos.

They are contained in one CD-ROM so that you can get easy access to them anytime and anywhere you want to look up and make use of them.

They are divided into 150 different categories of trade and more than 5,000 symbols and brand marks will be your service with just one click.

The first volume (294pp) covers Sports (baseball, football, basketball, golf, horse racing, Asian Game), Scuba Diver Product, Construction, Real Estate, Farm Products, Fish Products, ANimal Foods, Restaurant, Fast Food, Ice Cream, Beer, Confectionery, Watches, Jewelry, Cosmetics, Oil, Paint, CHemistry, Machine Making, Cable Television, Theater, Museum, Expo, Event, Dance Group, Record Company, Bank, Credit Card, Securities Insurance, and many more.

The second volume (294pp) is on brand identity and completes the most thorough collection of trademarks currently available, covering theme parks and zoos, automobiles, department stores, children's products, furniture, paper and glass, anniversaries, medicine, telecom and media, electronic products, hotels and tourism, cafes, bars and clubs, government, education and publishing, airlines and transportation, and design companies. It is international and includes every area of brand identity imaginable. Volume Two covers organizations, associations, businesses, and information technologies. Brands include Philips, Braun, Zenith, Xerox, Siemens, Kenwood, Amtrak, Conrail, Britrail, Nikon, Canon, Olympus, Fujita, Pontiac, and Porsche. Essential reference material for serious graphic designers.